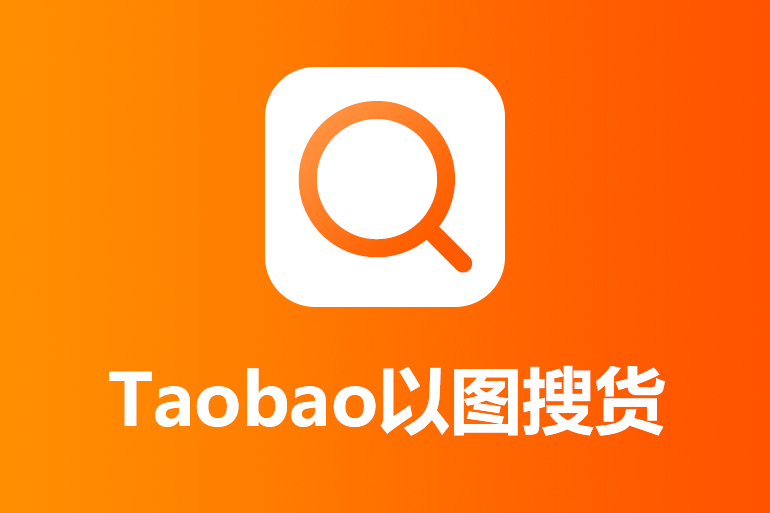 Introduction of Search by image on Taobao
A good extension can quickly help you understand all aspects of a product's data on various e-commerce platforms. Today, we would like to recommend a Taobao price history extension that allows you to analyze seller sales while understanding the price trends of AliExpress products. This can greatly improve your work efficiency and save you a lot of time.

The front-end functions of the extension include searching for the same product across multiple platforms, downloading images, translating images, copying links, translating keywords in search boxes, converting currencies, purchasing on behalf of someone, one-click shipping, adding to comparison lists, and embedded buttons.
1.Search for same products across multiple platforms
Supports up to 31 domestic and foreign e-commerce platforms that can search for the same products with images:
1688.com, 1688 Cross-Border, 1688 Lite, Taobao, Taobao Lite, Shopee, Alibaba, Aliexpress, JD, eBay, Pinduoduo, Pinduoduo Wholesale Edition, Yiwu Shopping, Google Lens, Searching for styles, Wildberries, Hangzhou Women's Clothing Network, Four Seasons Constellation Network, Netshoes, 17 Network, I Love Shoe Search, Taoyang Network, Baoniuniu, New Style Network, 91 Home Textiles Network, Yiwu Small Commodity City, Looking for Home Textiles, Children's Business Network, Clothing Collection, Cloud Car Products, Juyi Network, Naver, Shein
You can refer to the source prices of multiple platforms according to the image search results, or it can be used as one of the ways to view competitors.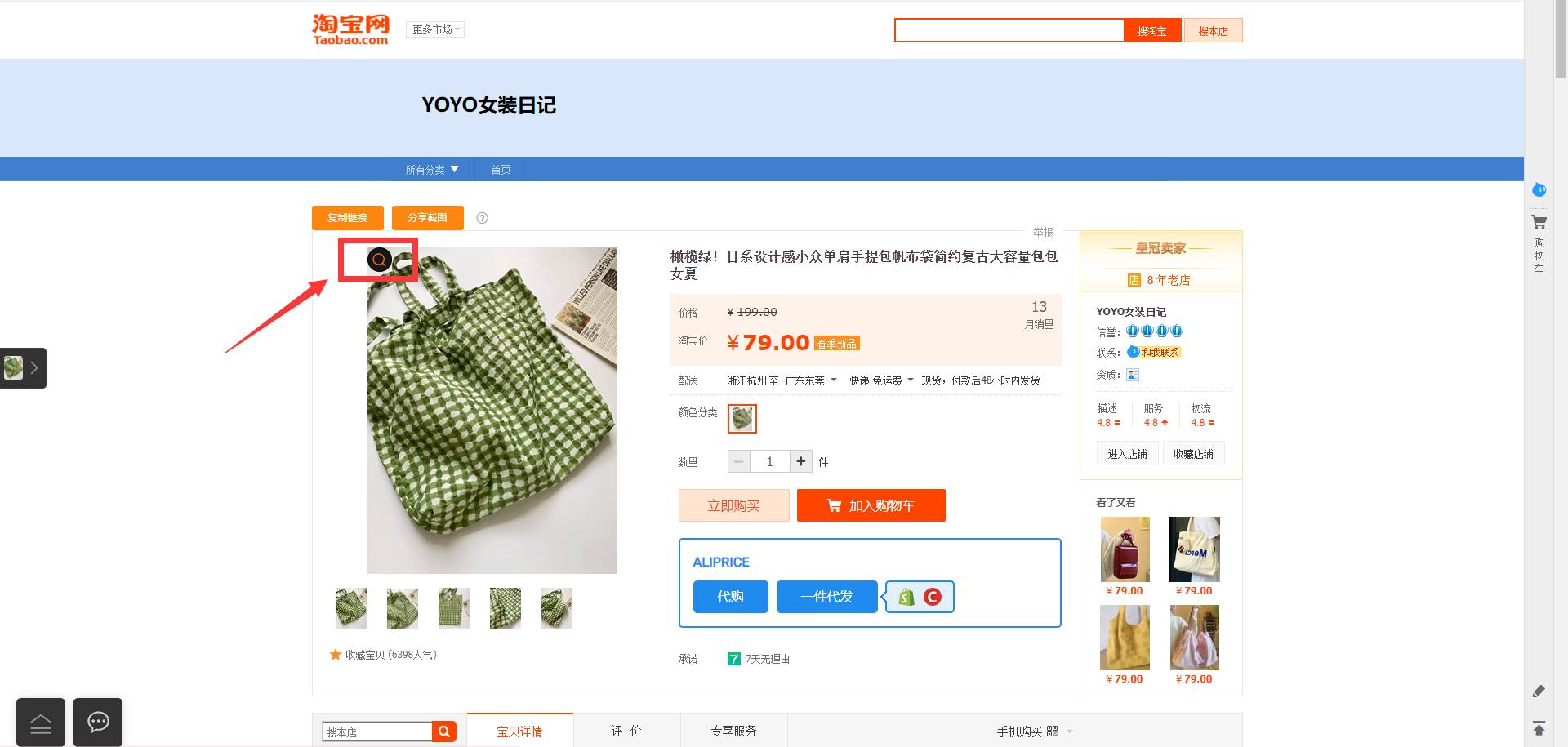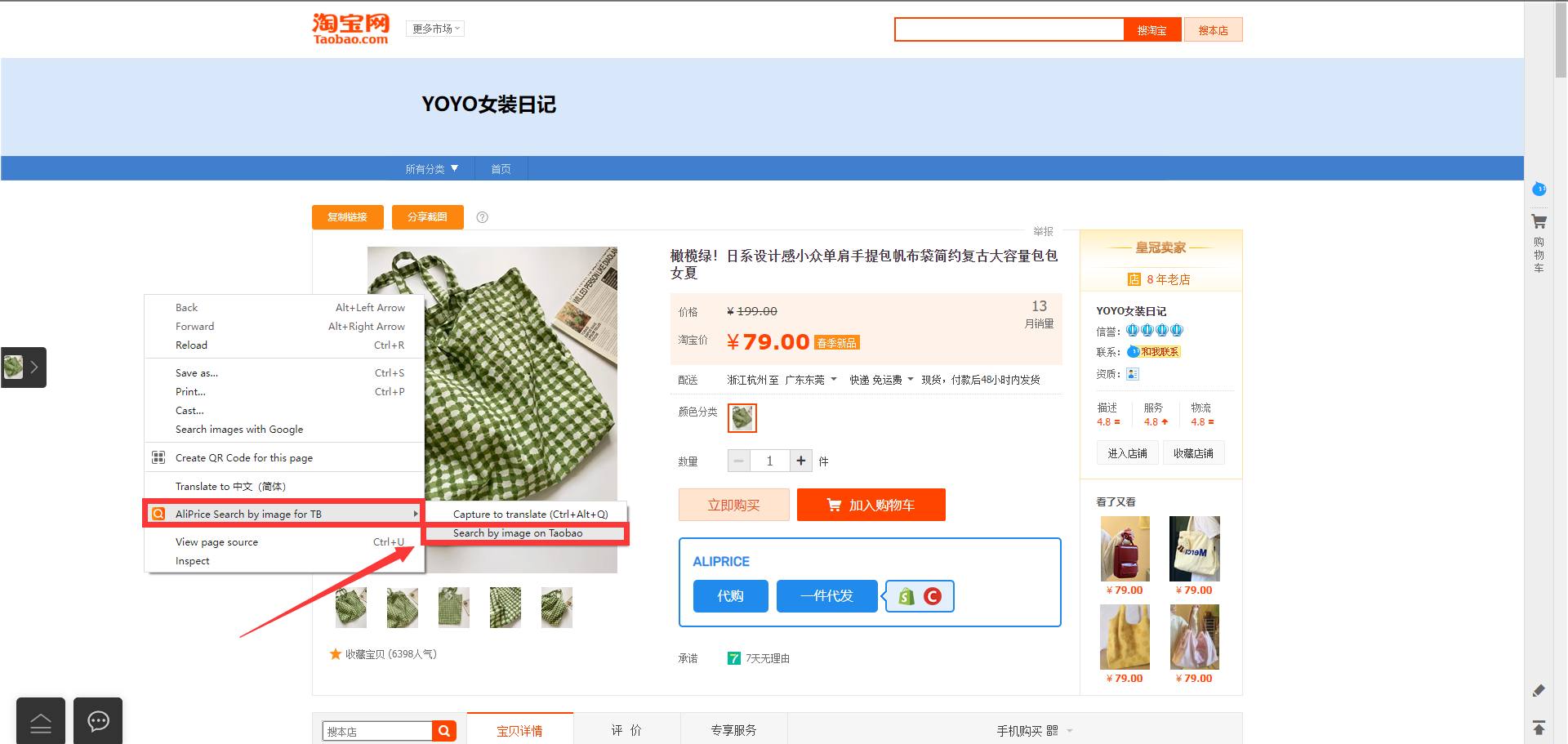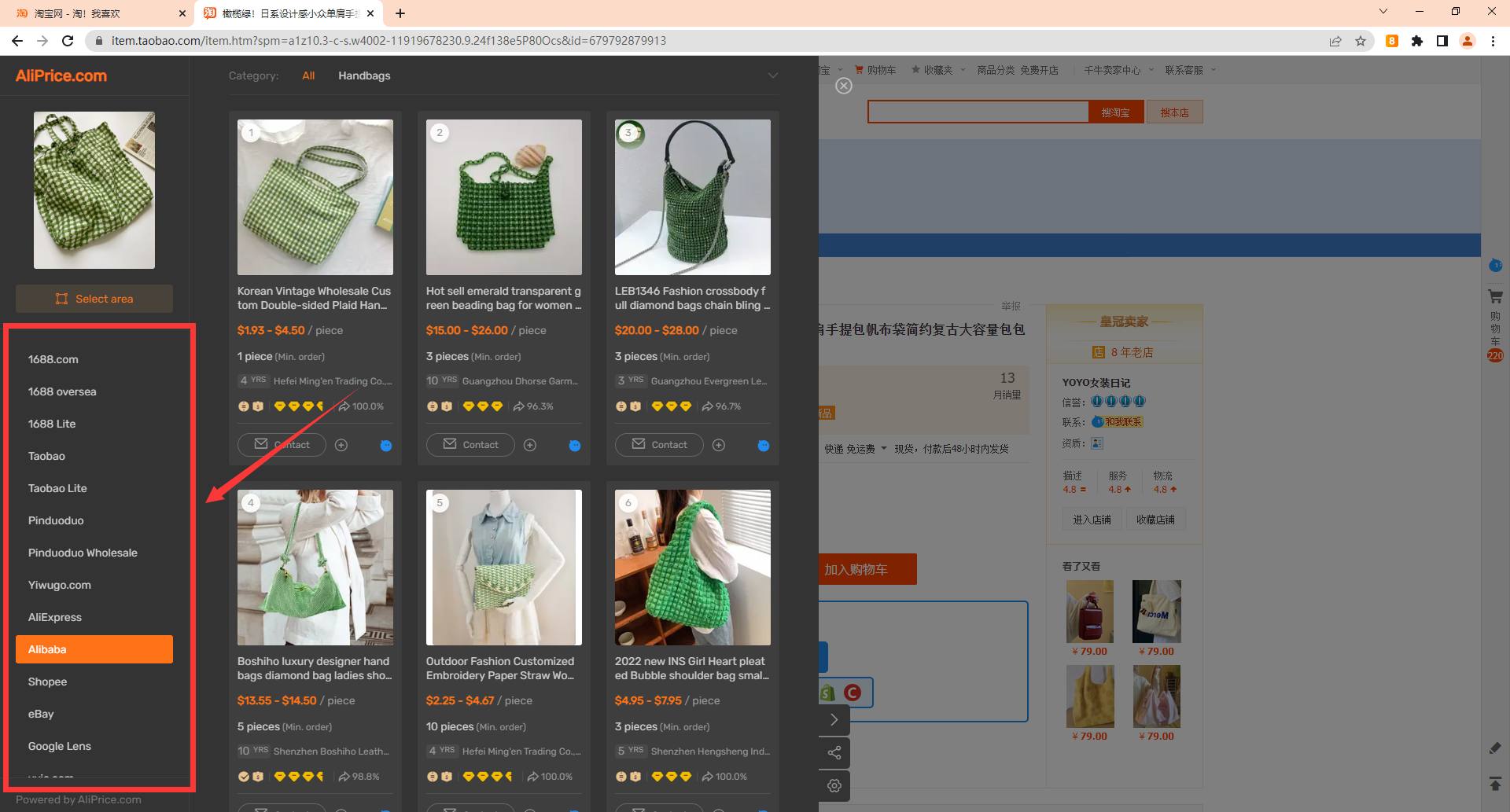 2.Image Download, Image Translation, and Link Copying

In the lower-left corner menu button, users can download images. If you need to translate Chinese product images into other languages, you can choose the image that needs to be translated and click on image translation. Additionally, users can copy the product link to the clipboard through the link copying feature for use elsewhere.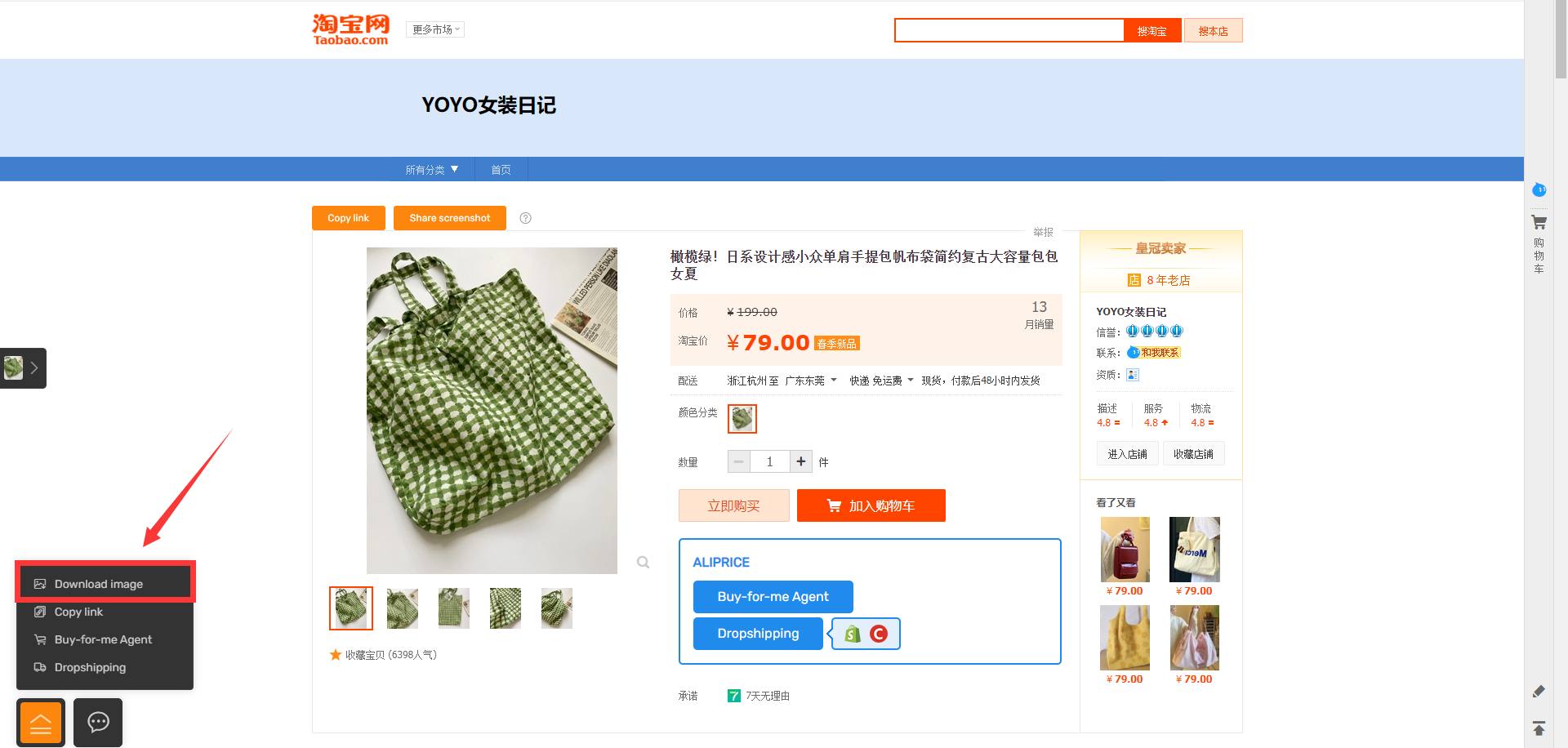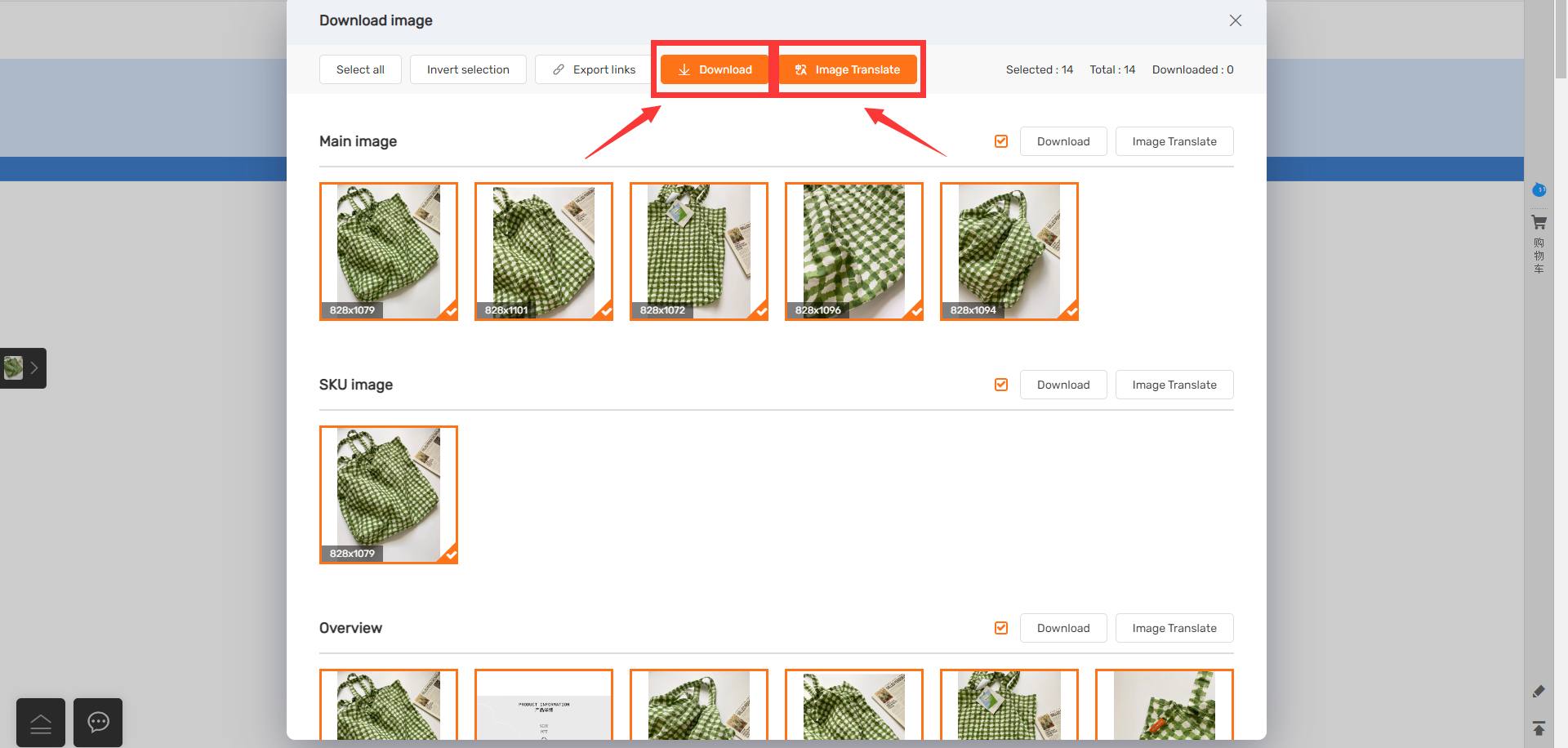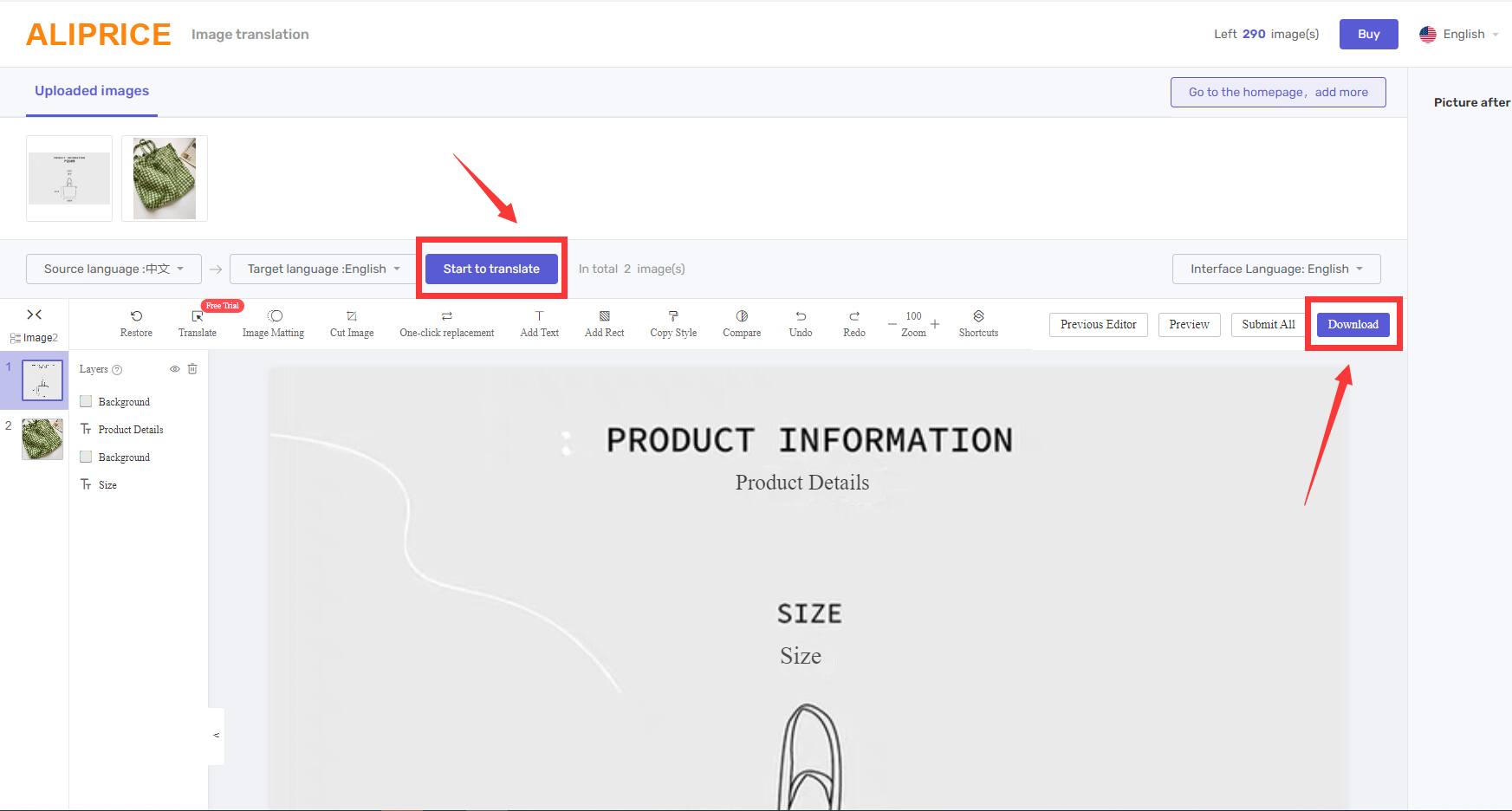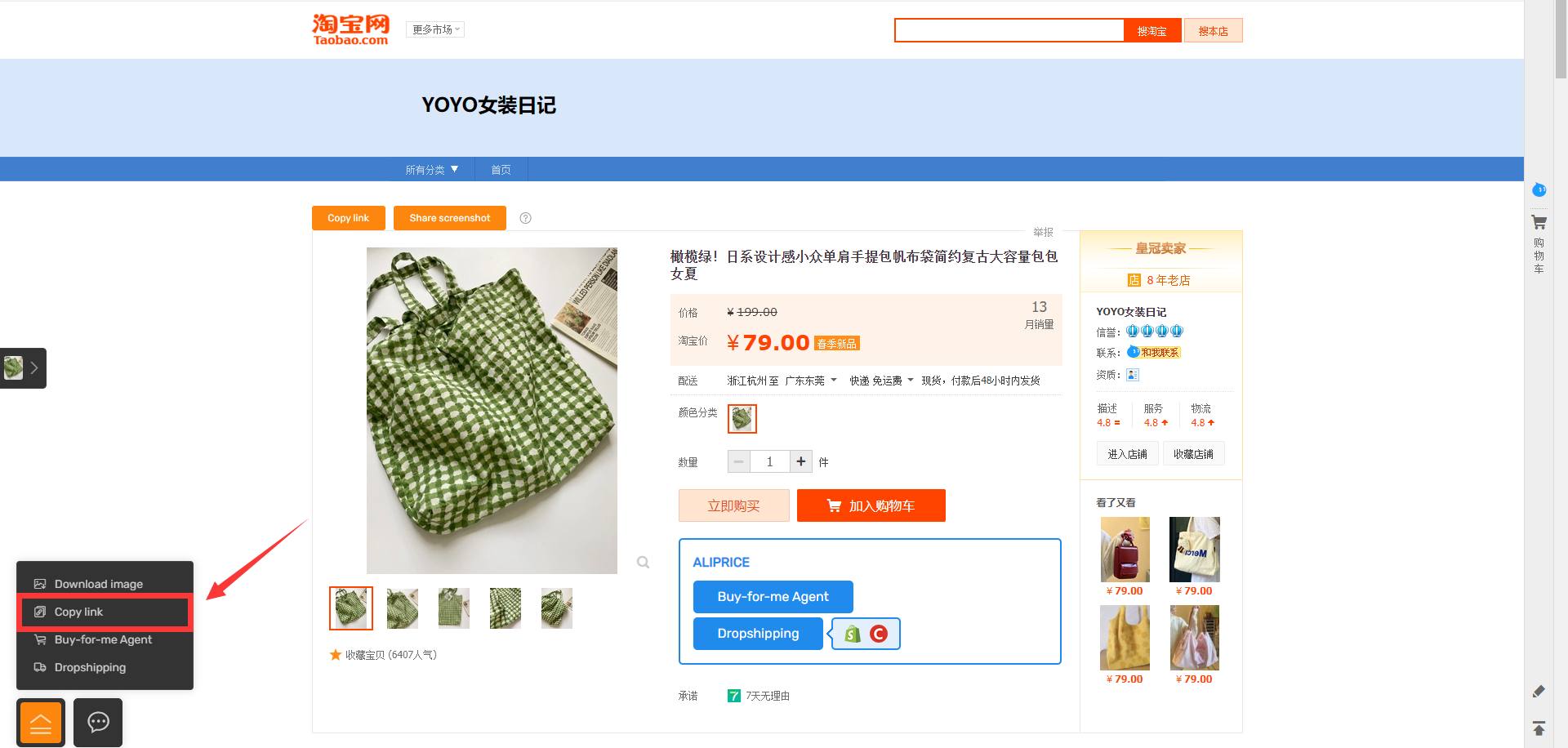 3.Screenshot Translation

By right-clicking on the mouse and selecting "screenshot translation," you can translate the text on the image into multiple languages.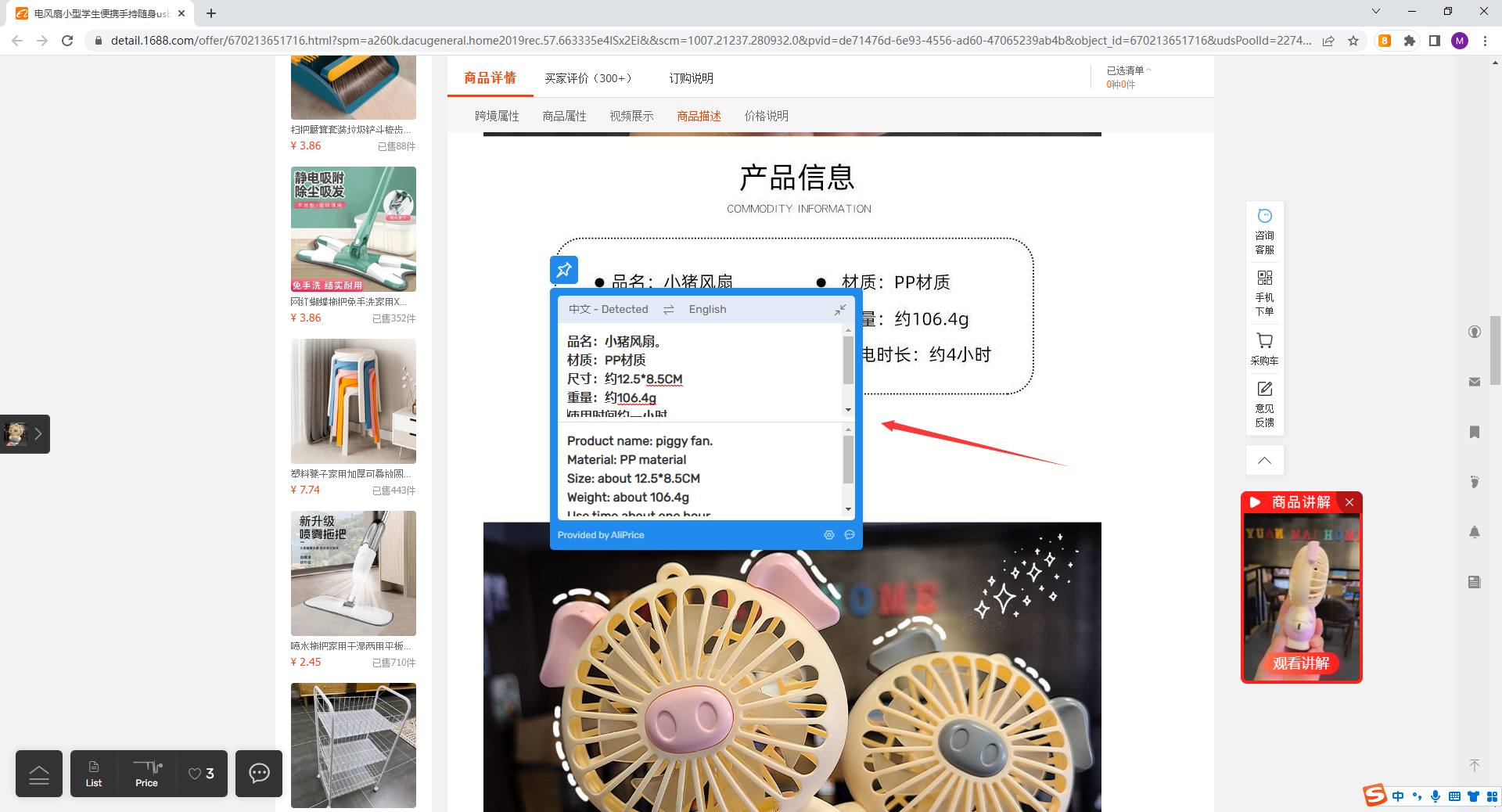 4.Keyword Translation in the Search Box

By turning on the "keyword translation in the search box" function, you can input the product you want to buy in the search box, and it will automatically translate into Chinese and search for it.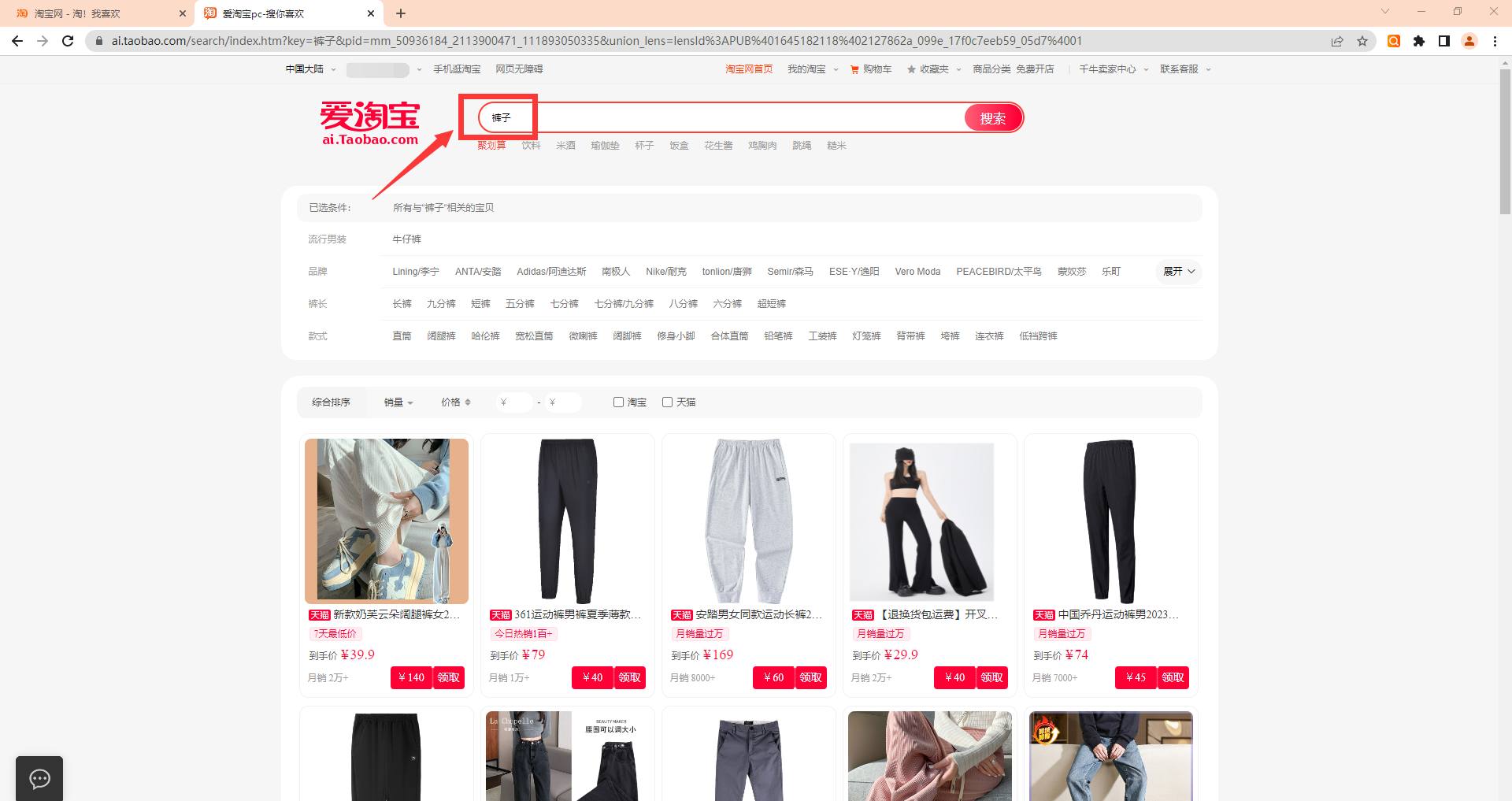 5.Currency Conversion

The extension supports converting currencies on the 1688.com product details page, image search results, and selected prices. You can choose the currency you need to convert in the extension settings.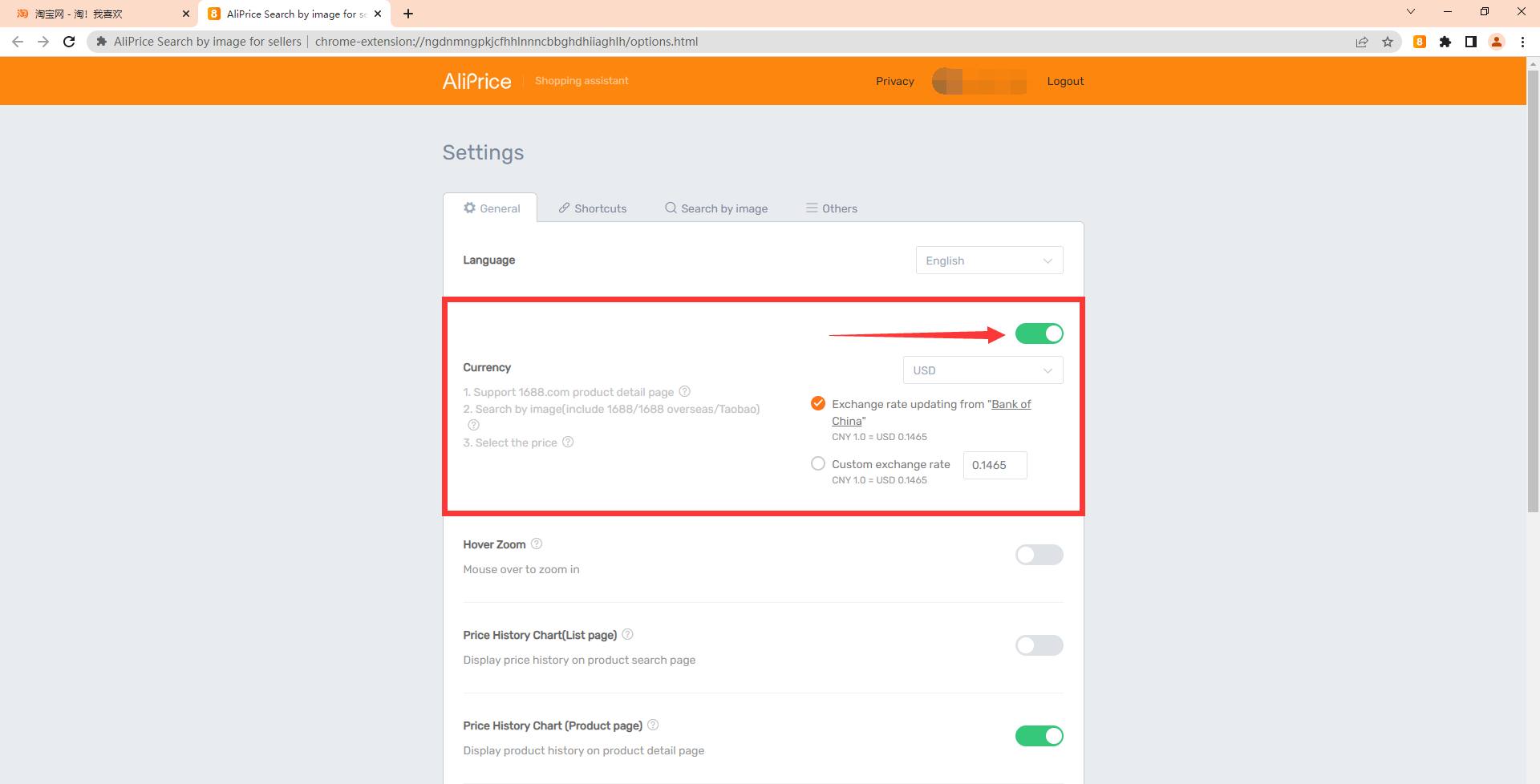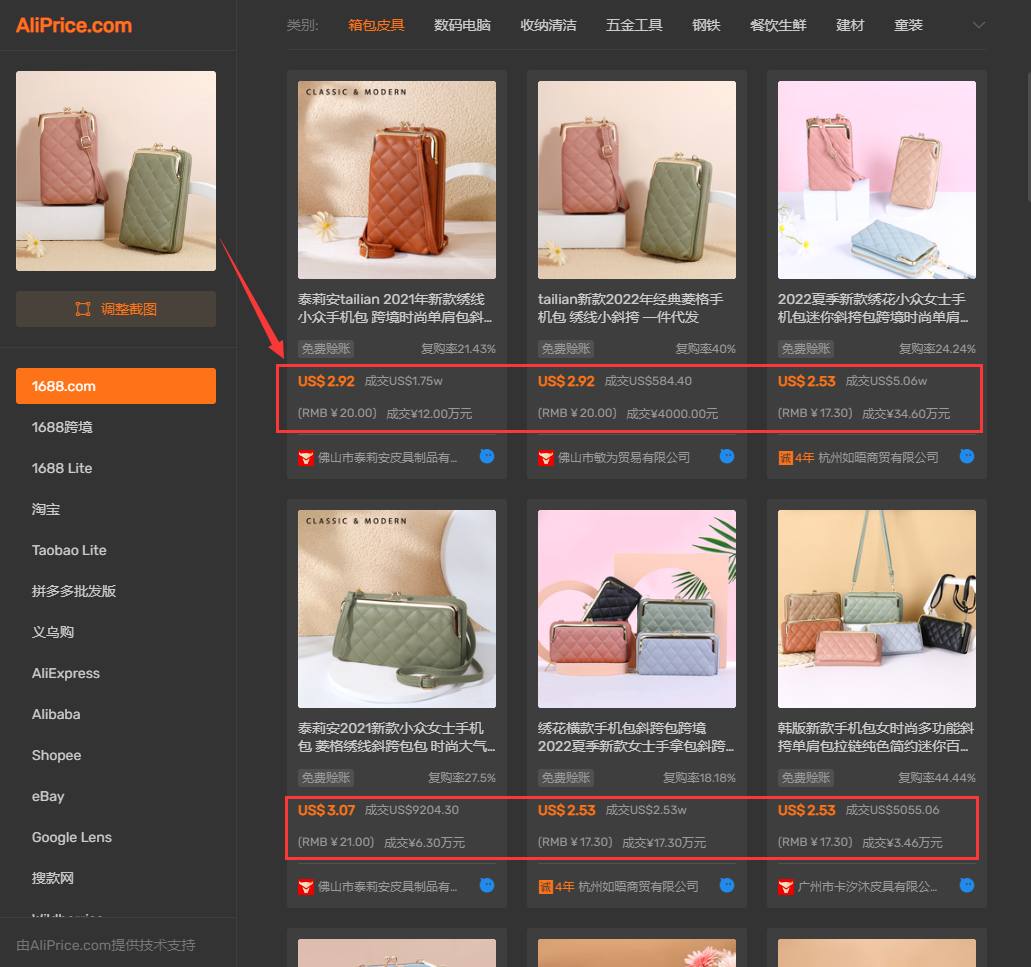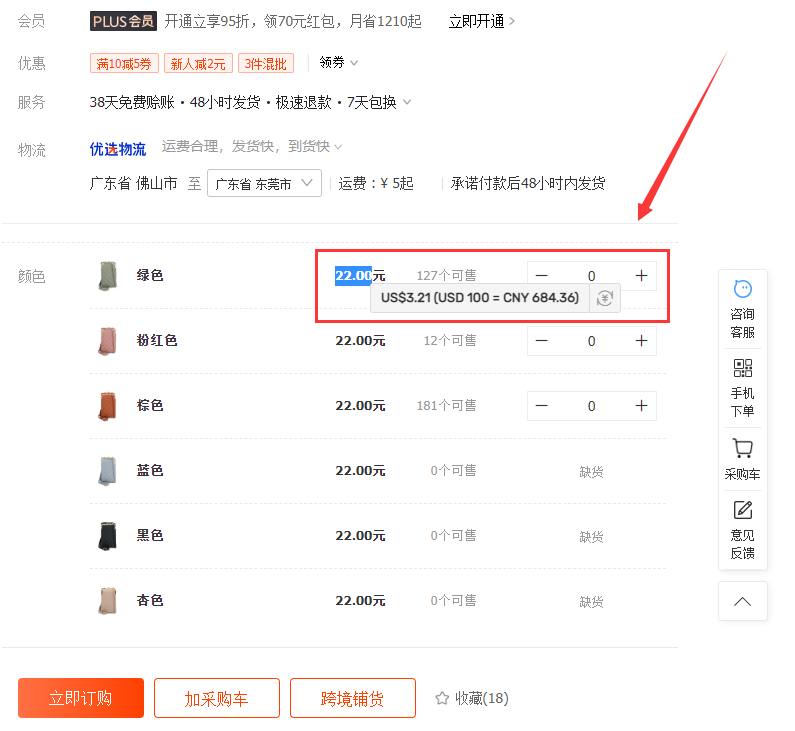 6.Purchasing agent

To access the purchasing agent feature, click on the menu bar at the bottom left or click on the purchasing agent icon on the product detail page to be redirected to the website's purchasing agent page. This feature supports 1688, Taobao, Pinduoduo, and Tmall platforms.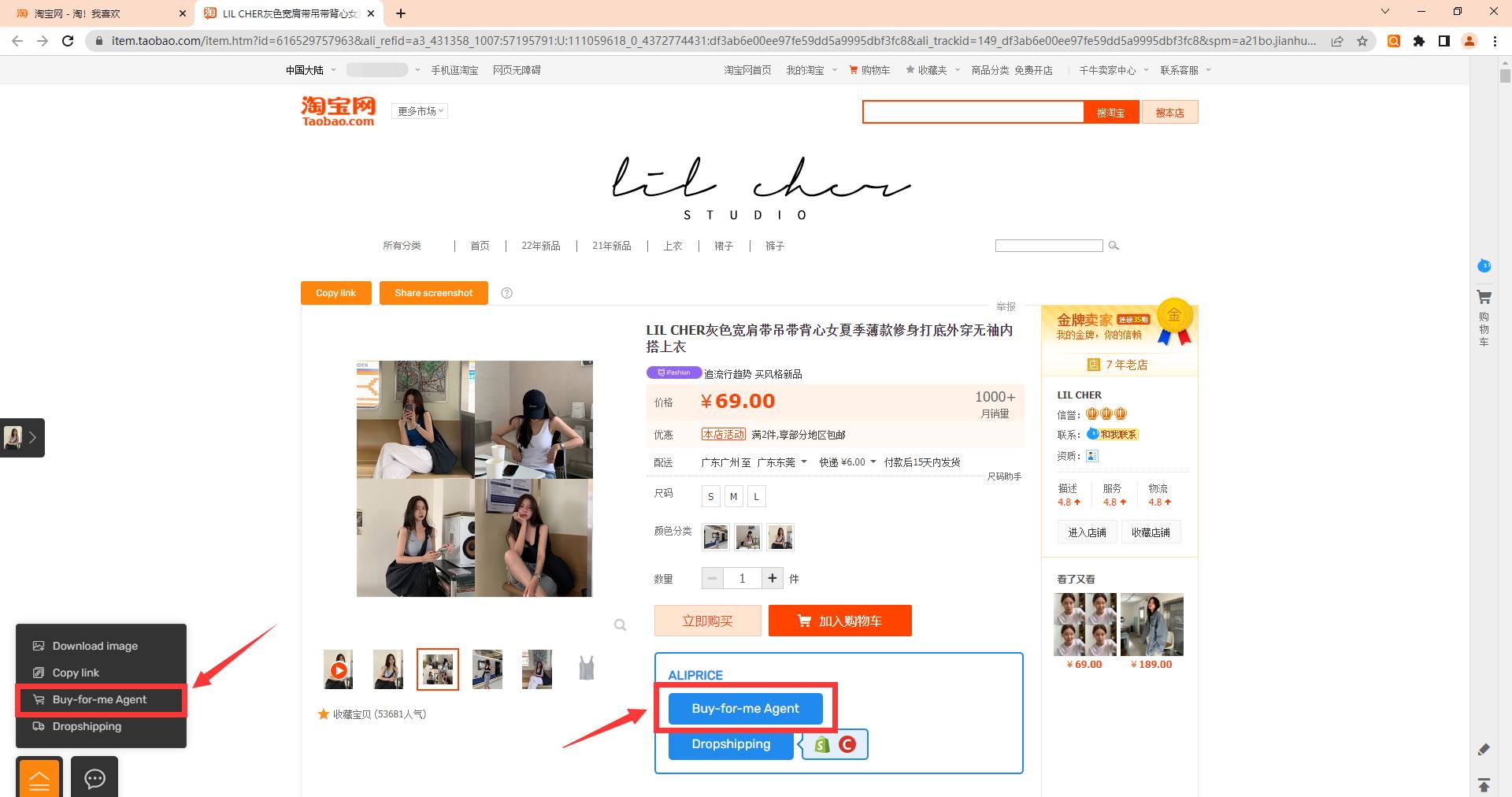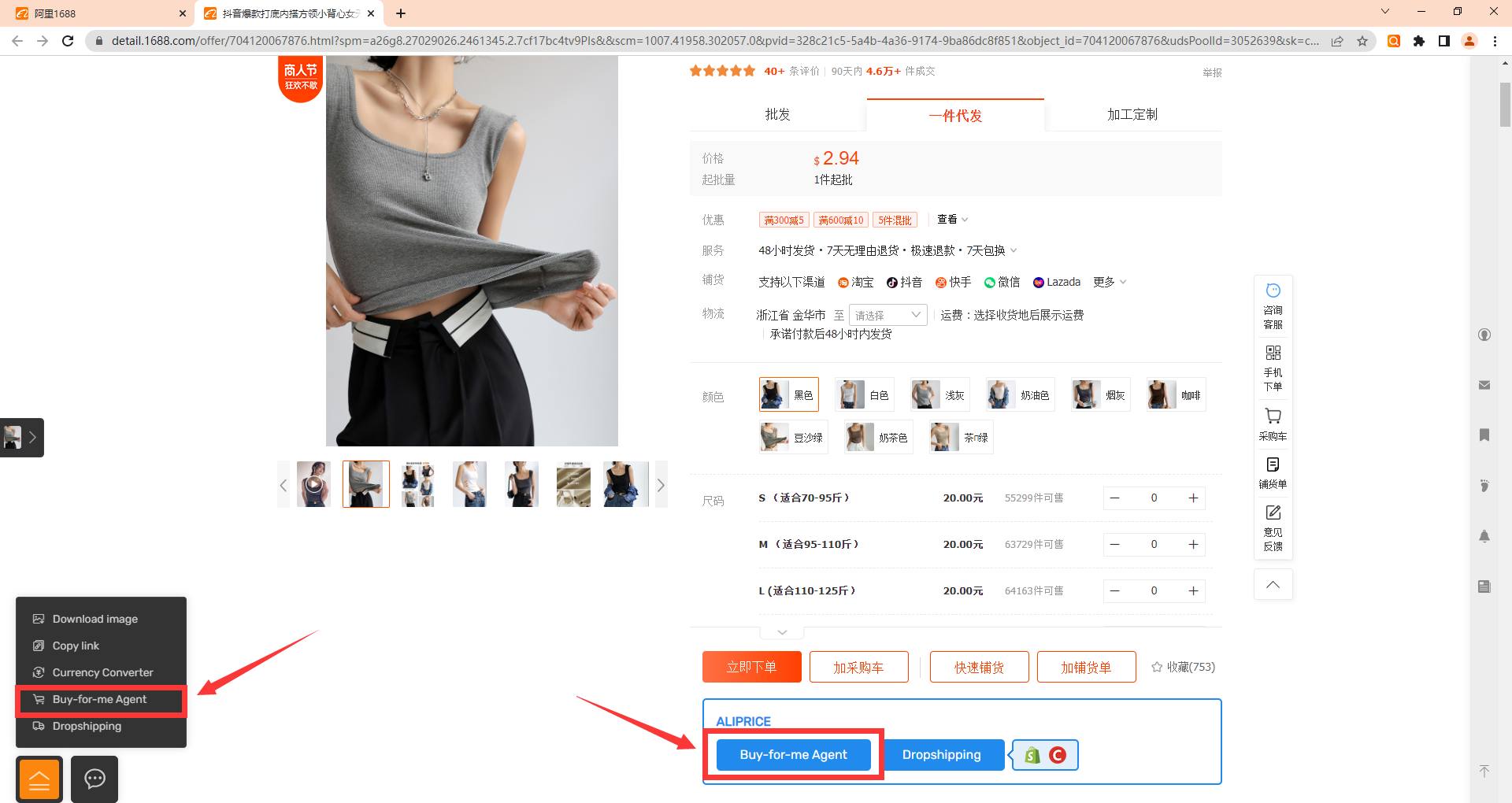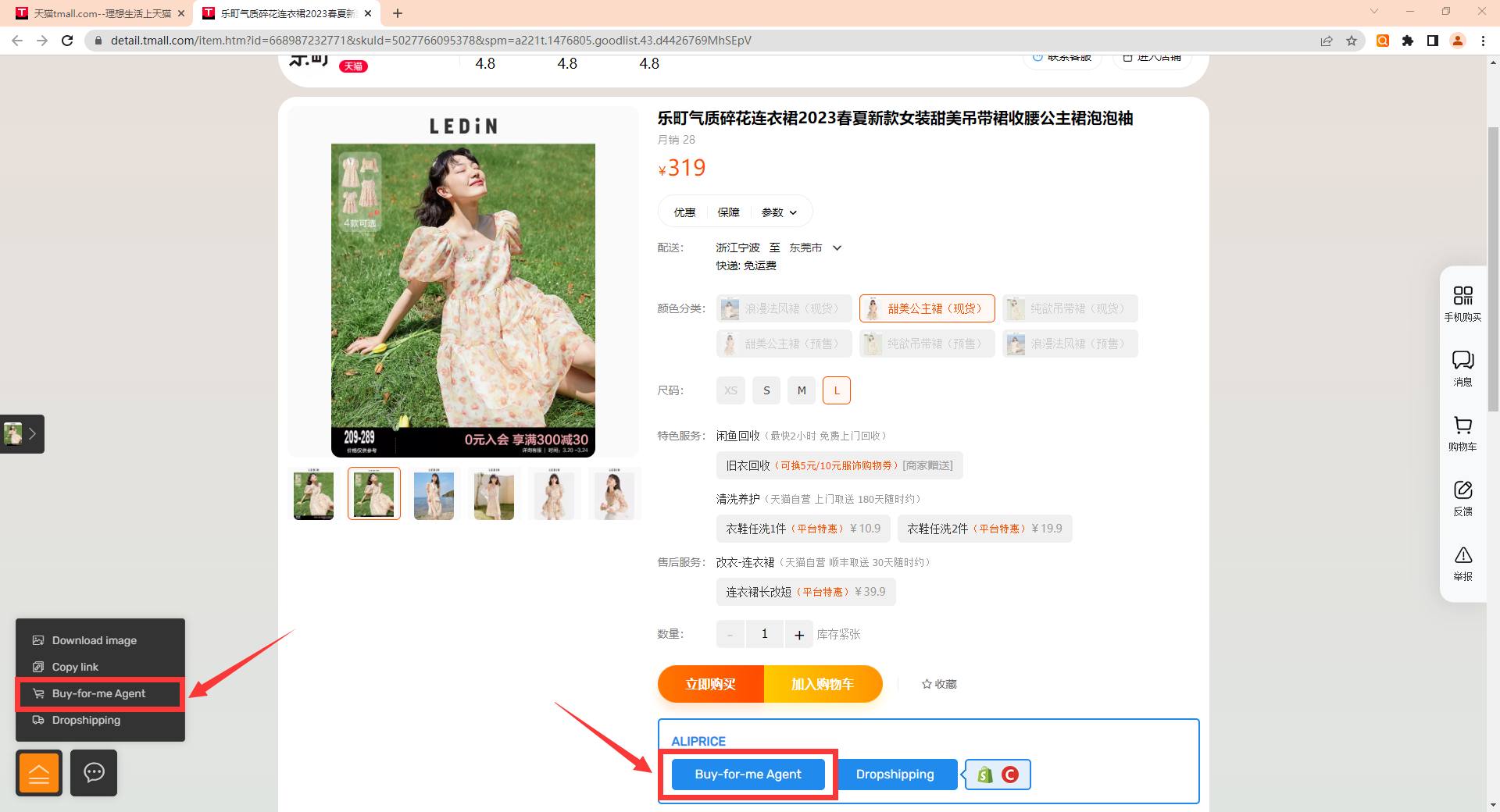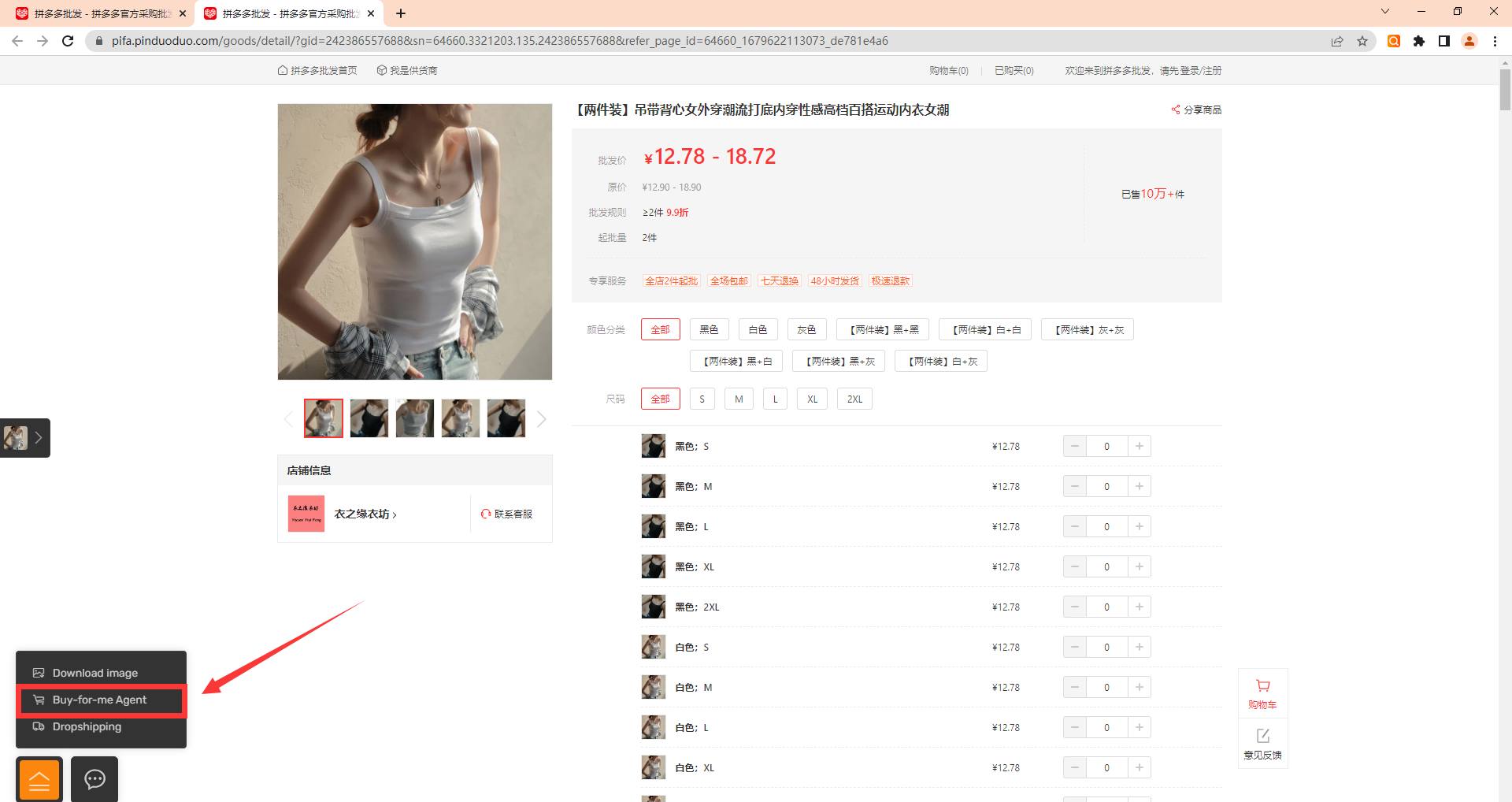 7.One-click shipping

To access the one-click shipping feature, click on the menu bar at the bottom left or click on the one-click shipping icon on the product detail page to be redirected to the website's one-click shipping page. Currently, we support Coupang and Shopify stores, and other platforms are being developed. This feature supports 1688, Taobao, Pinduoduo, and Tmall platforms.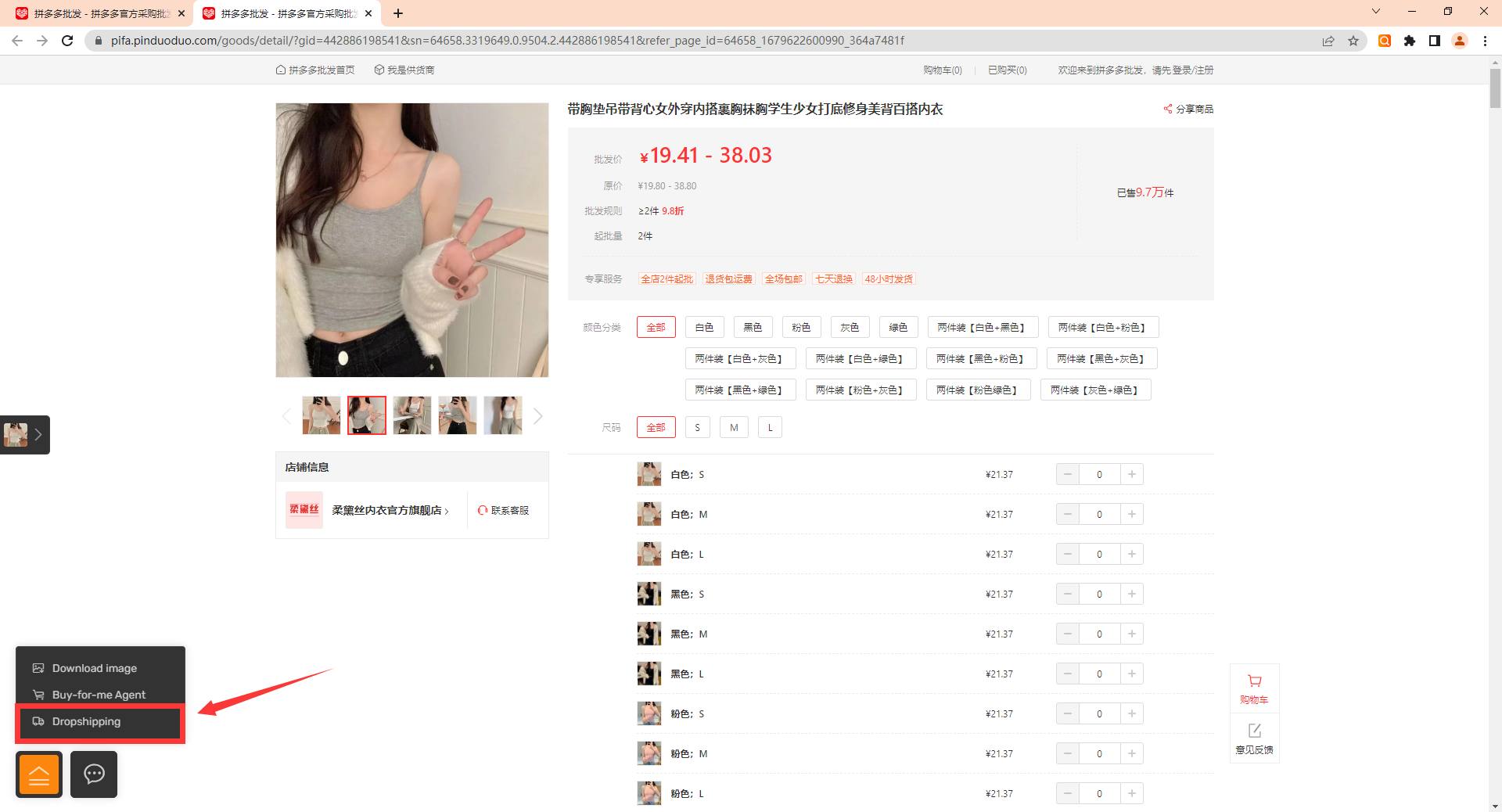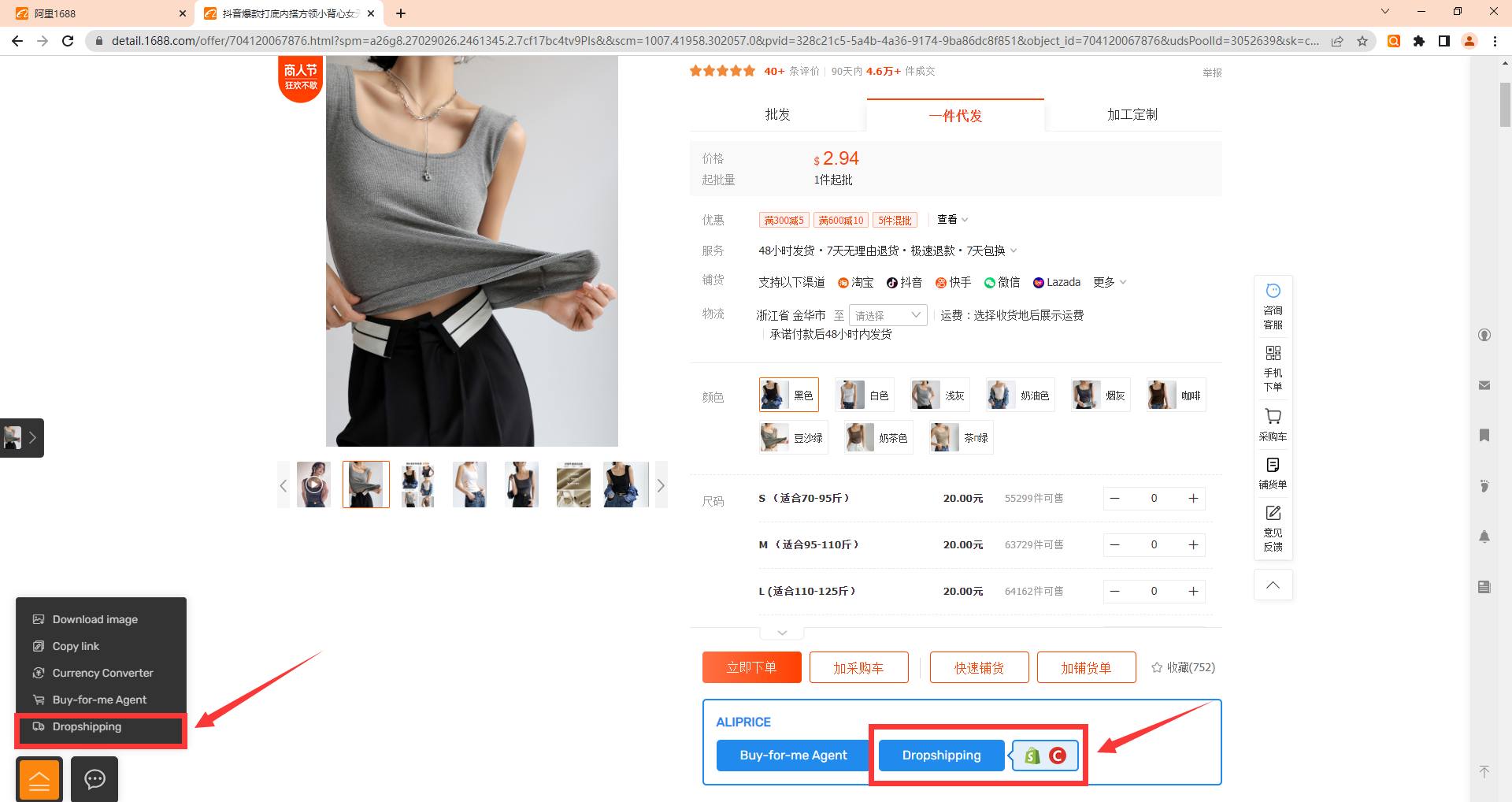 8.Add to comparison

Select a product to compare its information with other products. You can compare price, title, link, image, supplier information, and other product-related information. This feature currently only supports 1688 and Alibaba platforms.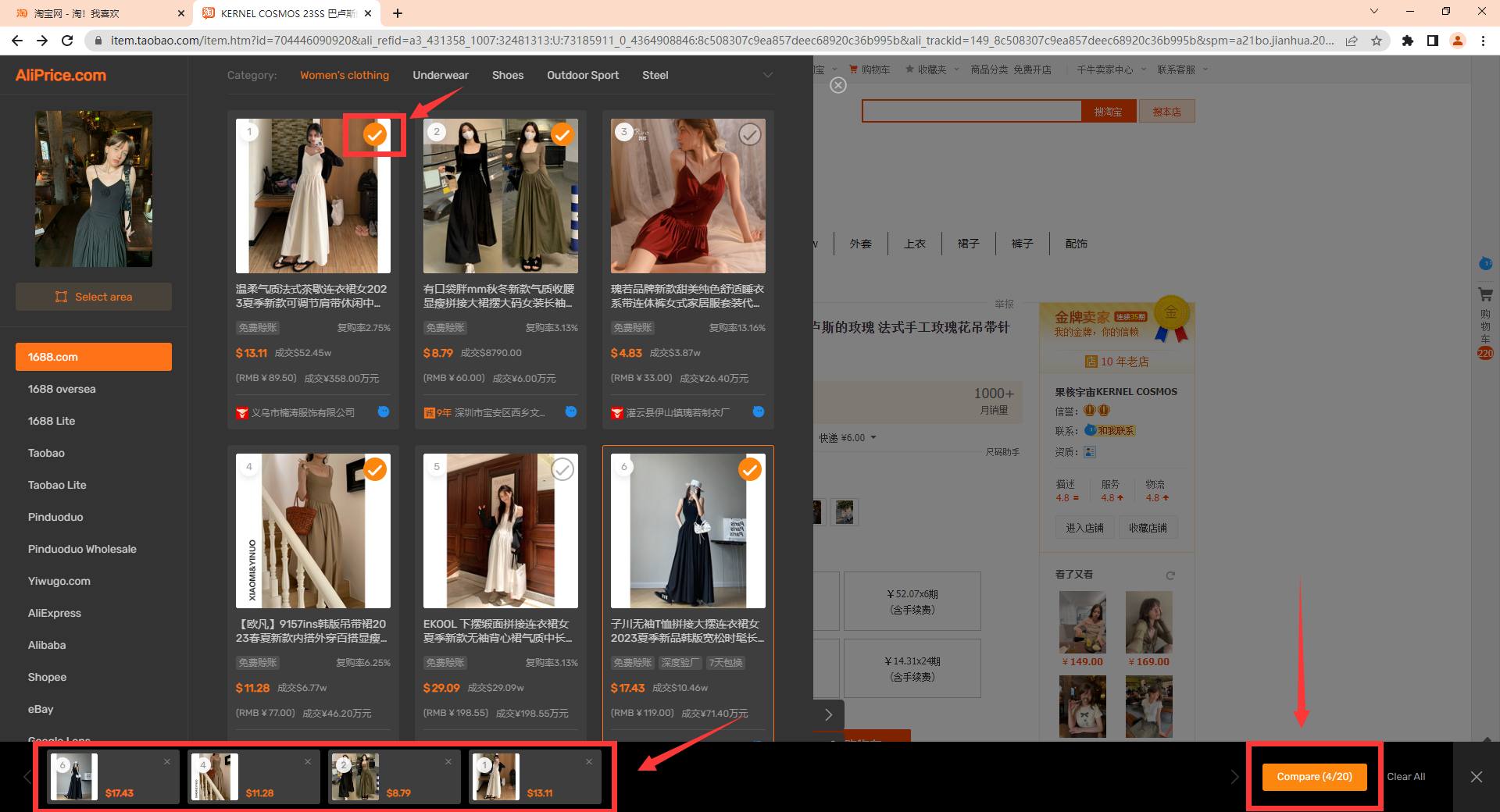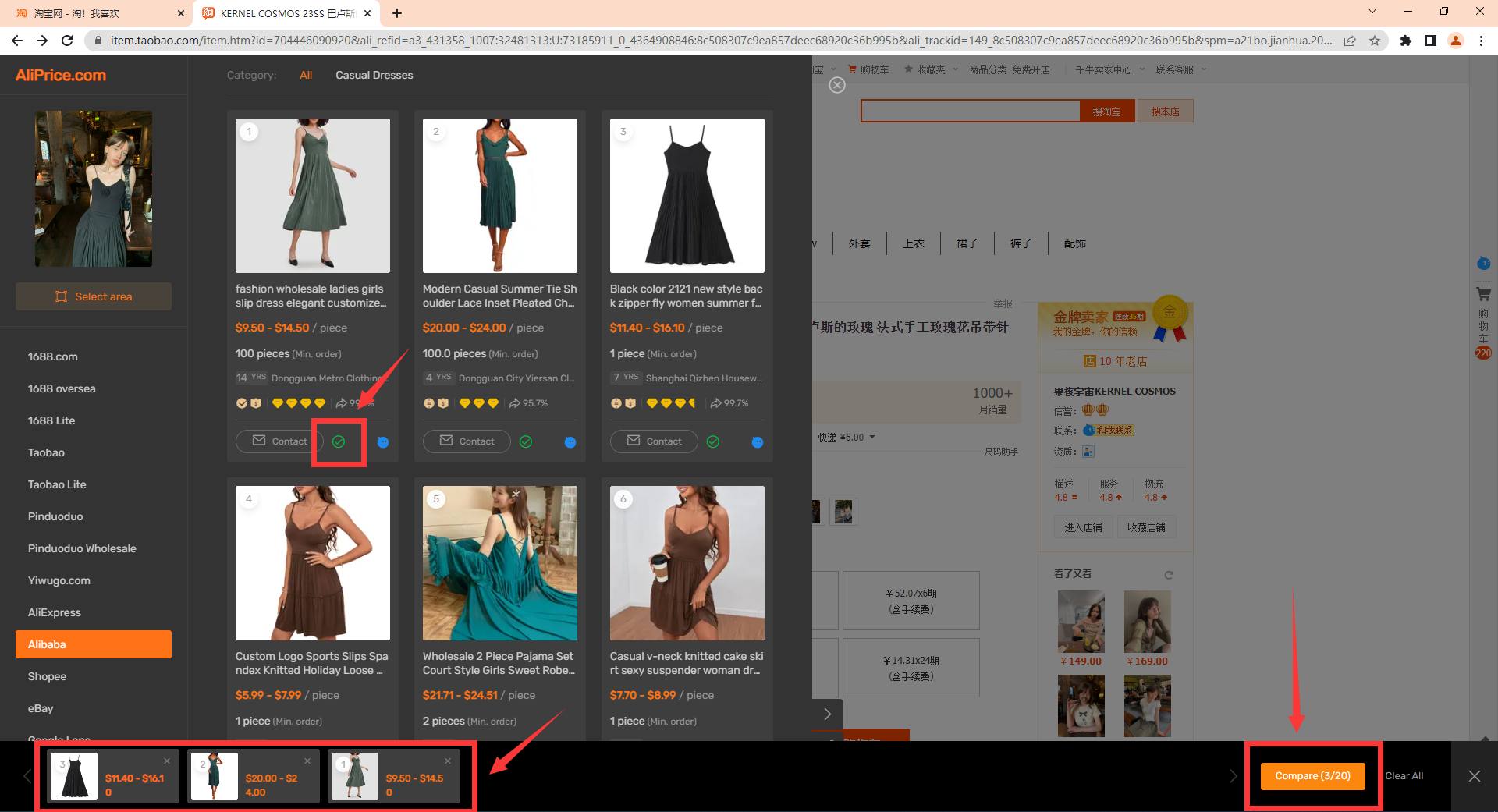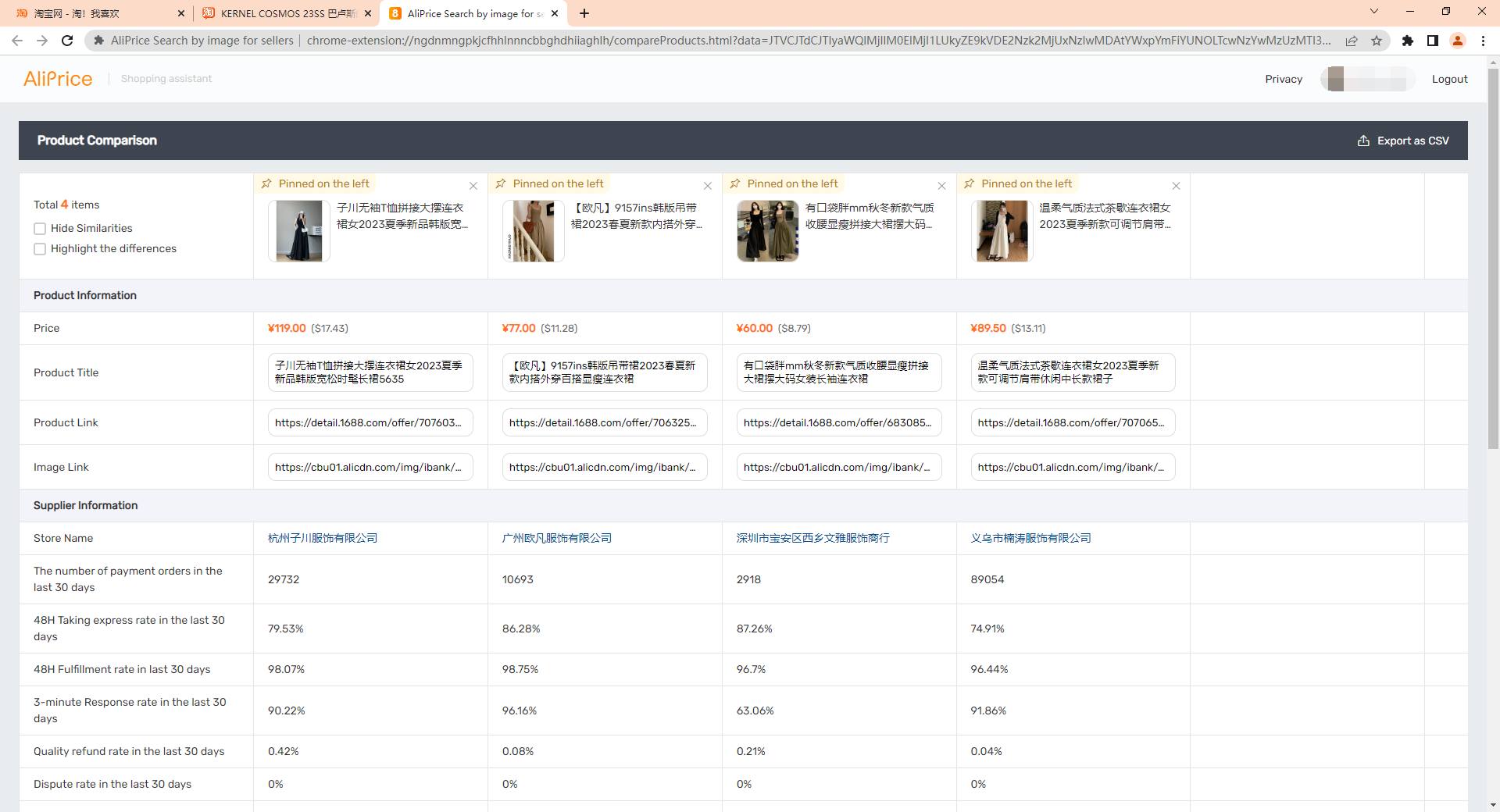 9.Embedded Buttons

(1) There are two buttons on the top-left corner of the product details page, "Copy Link" and "Share Screenshot".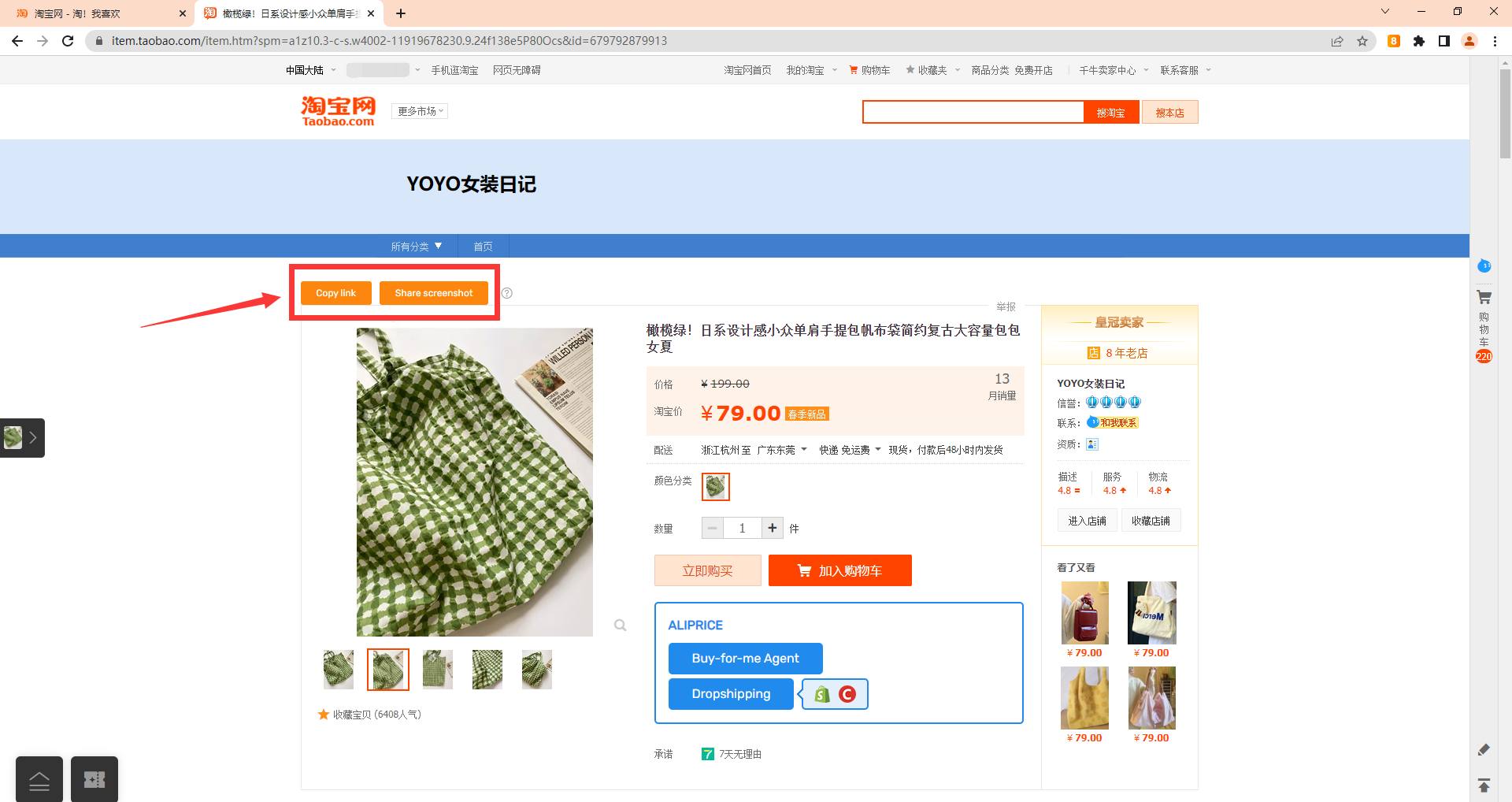 (2) When opening the JD.com product details page, there will be a coupon prompt.
https://item.jd.com/10060968017481.html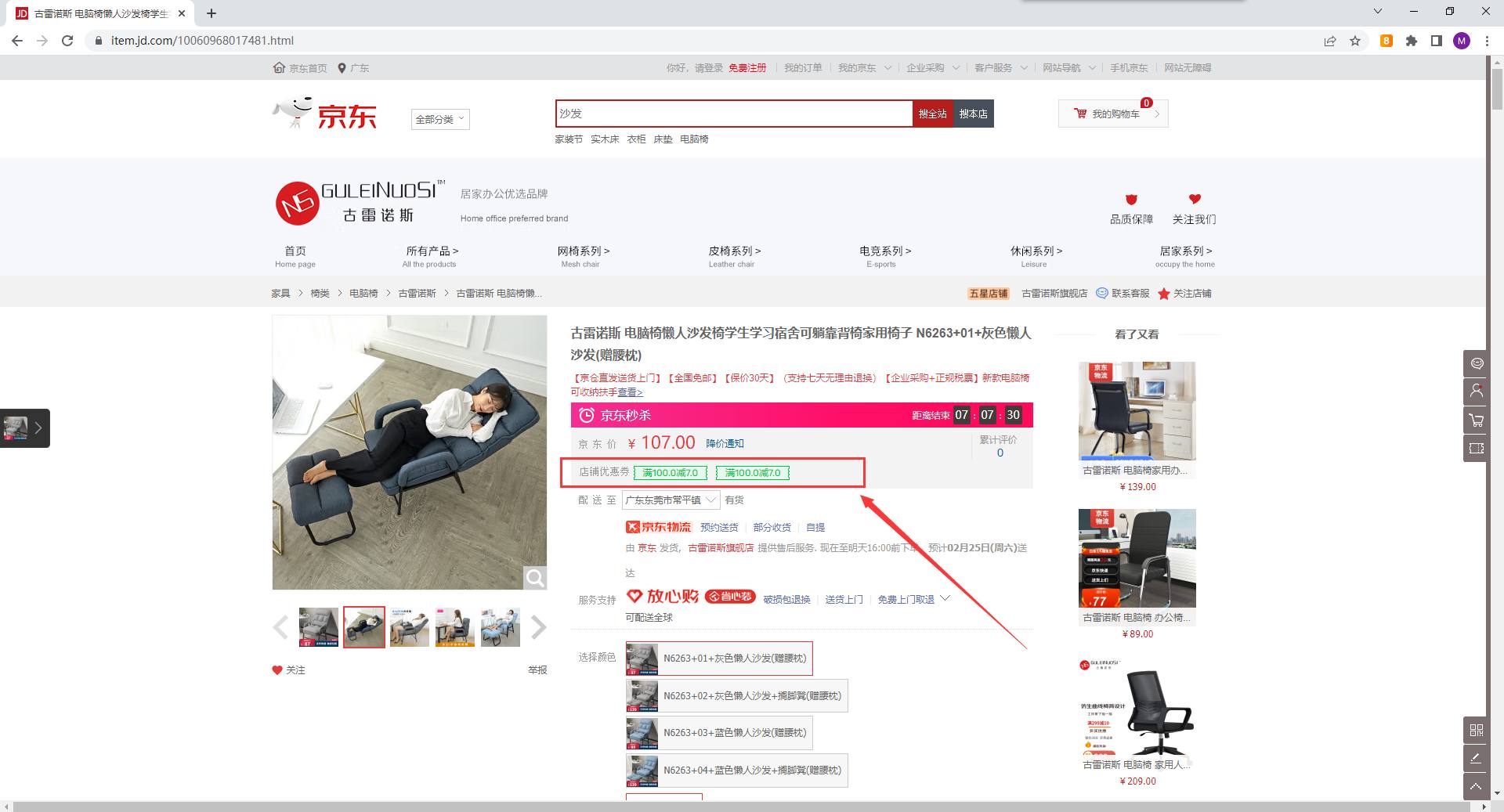 (3) On the Pinduoduo wholesale details page, you can check the retail information.

https://pifa.pinduoduo.com/goods/detail/?gid=420985190932&sn=66237.3321203.0.420985190932&refer_page_id=66237_1685523811226_88dd5848e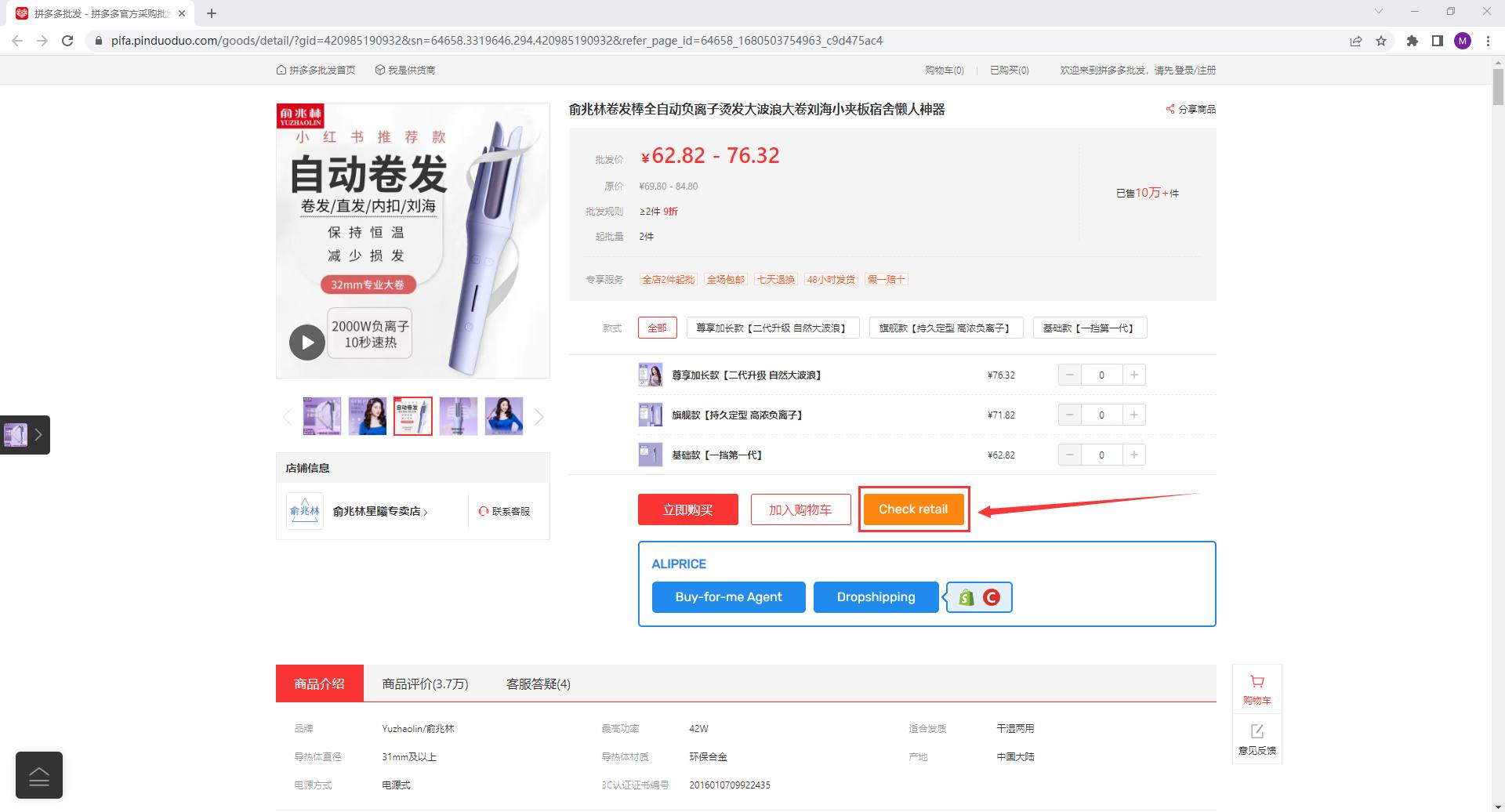 10. Download review images

Support AliExpress (support all sites) and Amazon.com two major platforms;
You can click the Download Review Image button on the product detail page comments, or you can export CSV files.
https://www.aliexpress.us/item/3256803892713941.html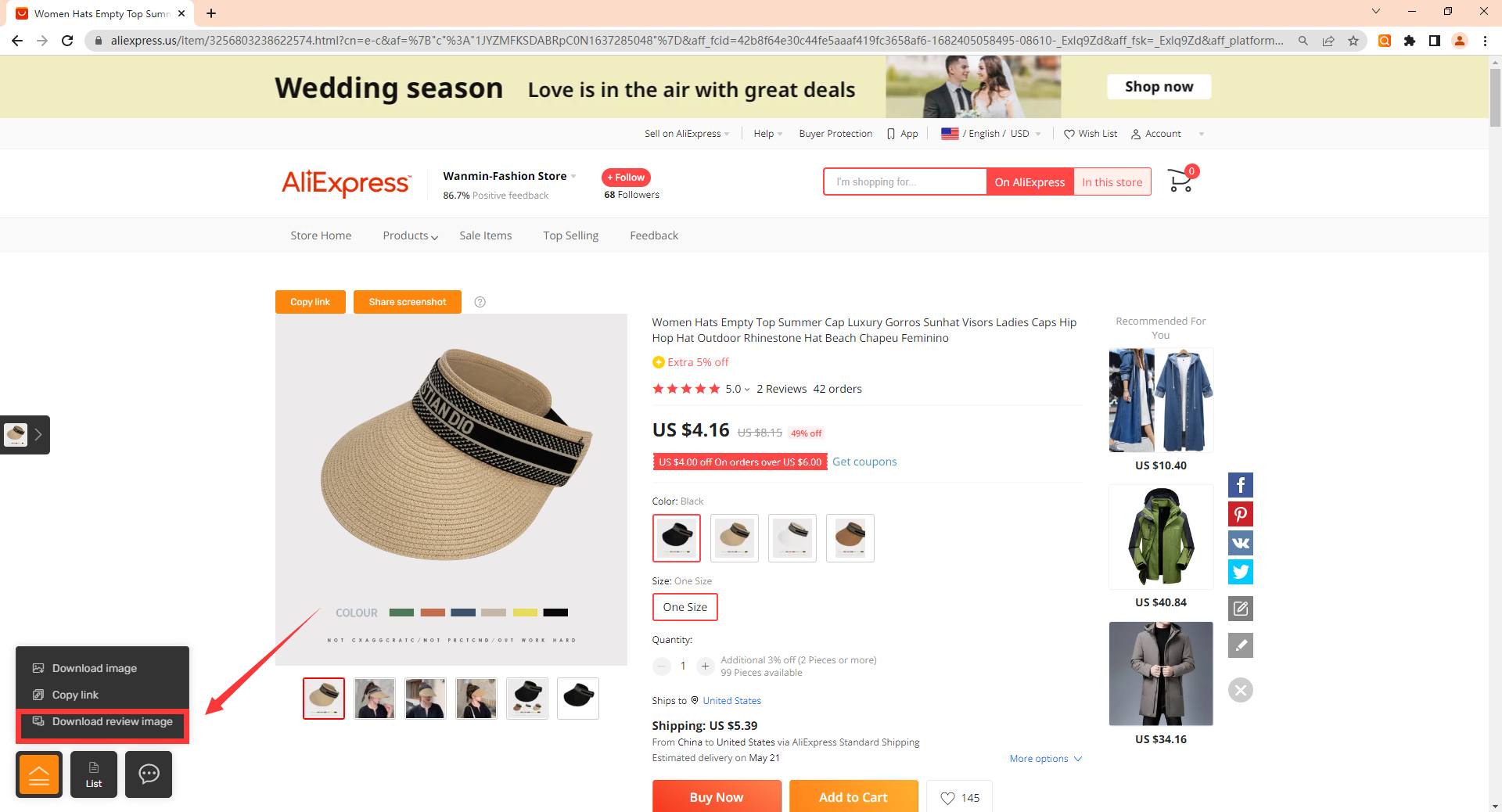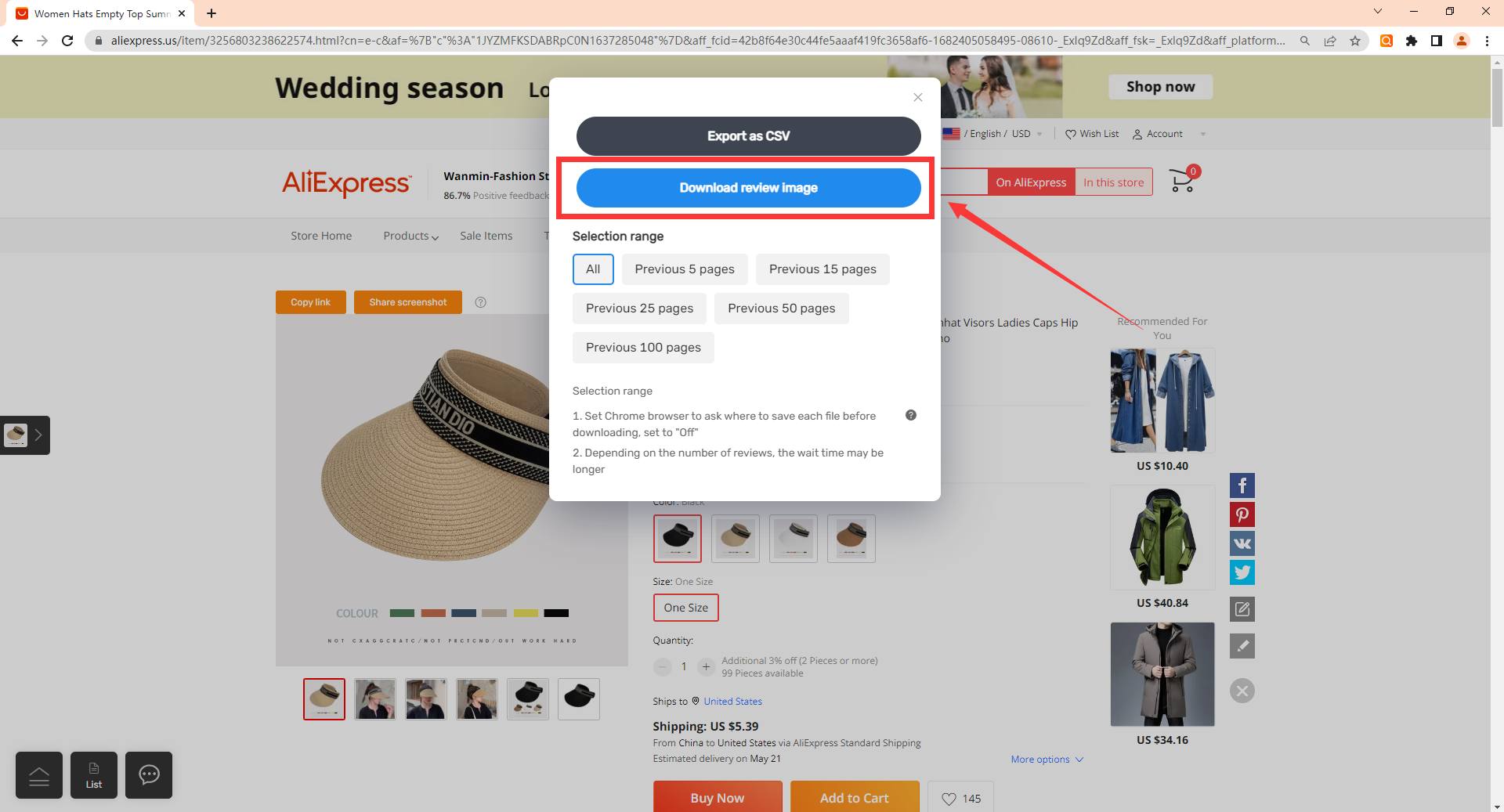 11. Cart Export

Support two major platforms, 1688 and Taobao;
Click the Export button on the shopping cart page to generate a table with product information for you.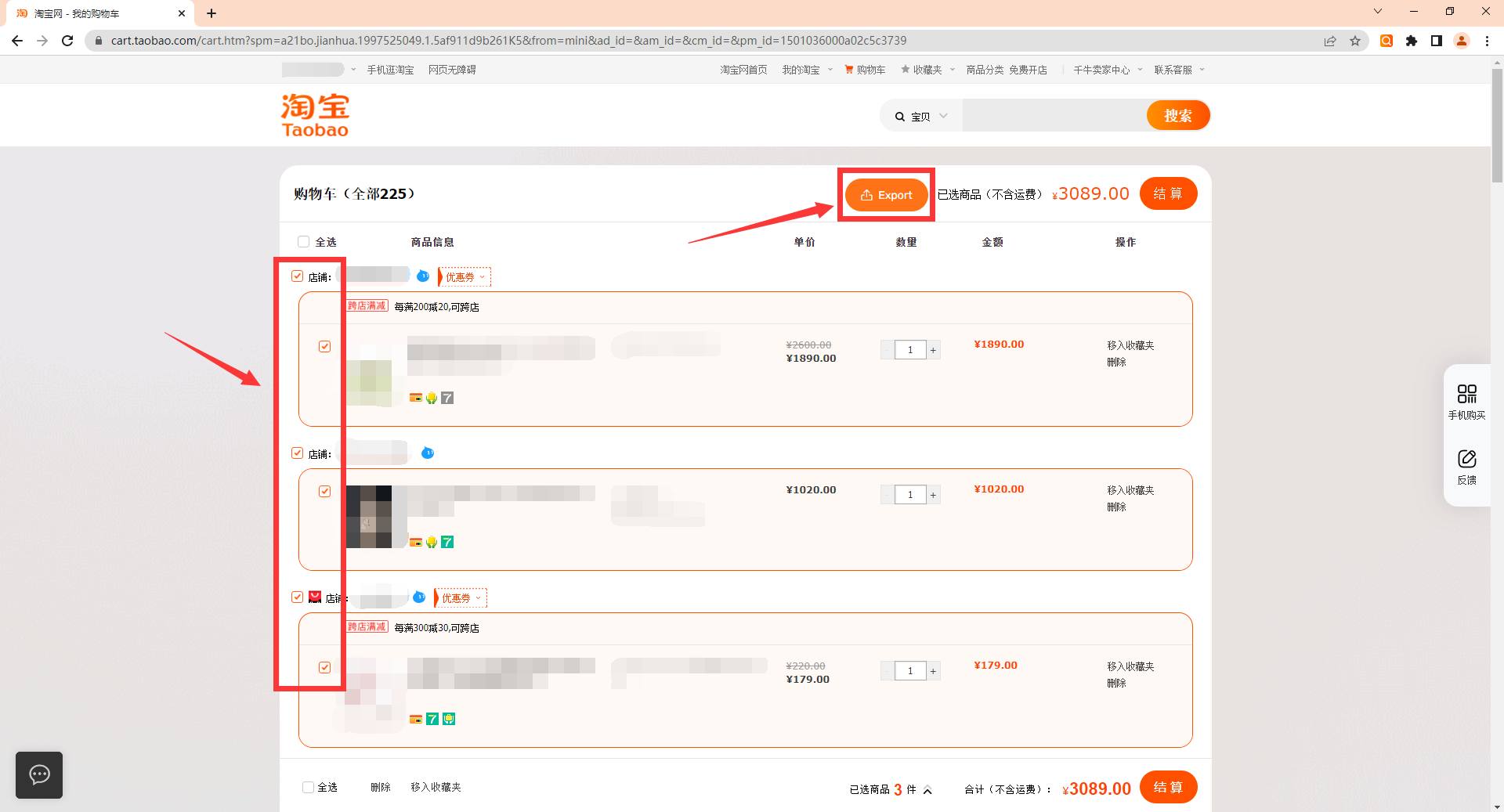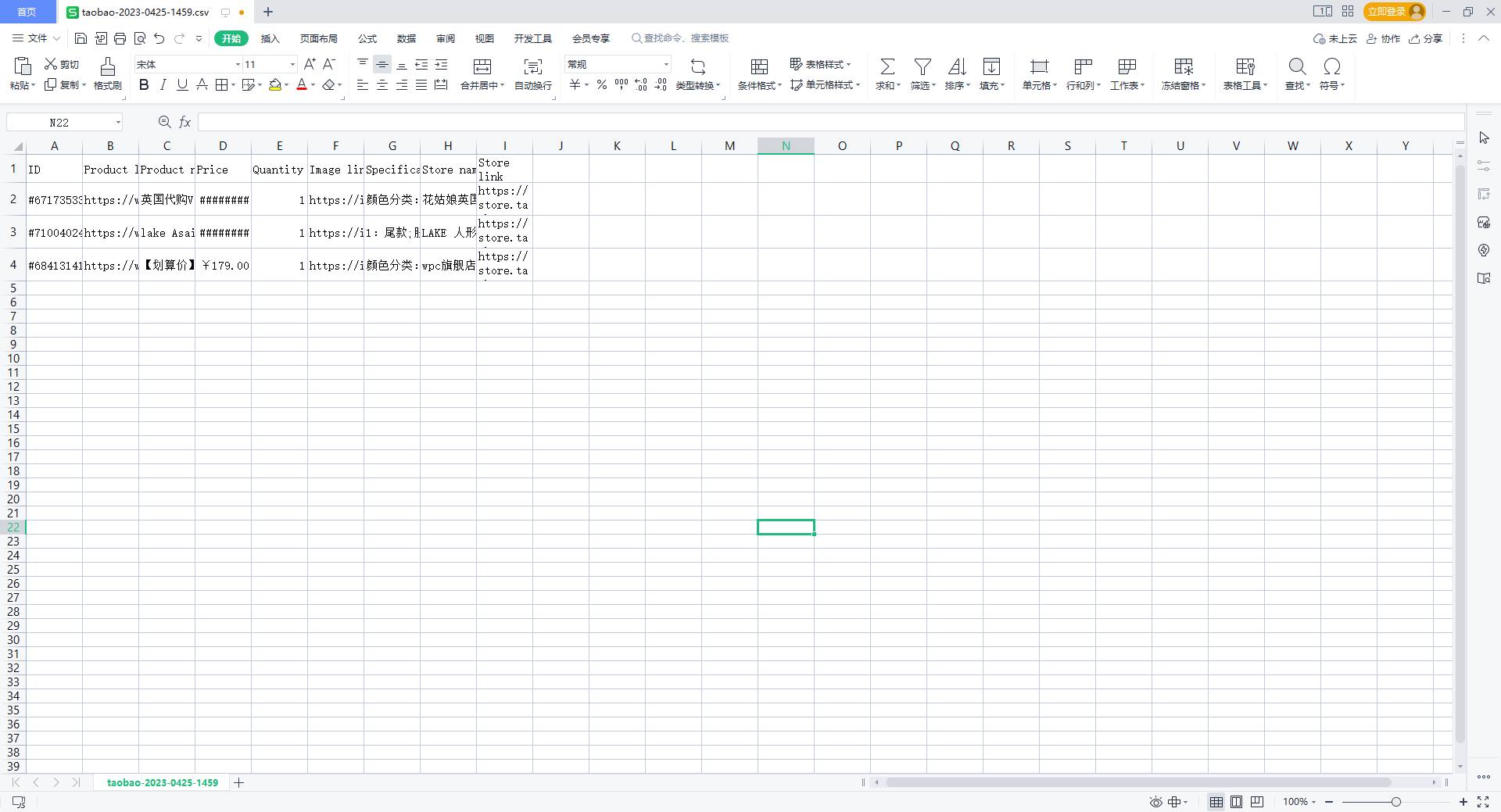 #1688 search by image #image search on 1688.com #1688 source now #alibaba search by image #taobao search by iamge #Pinduoduo search by iamge #Google lens search by image #Aliexpress search by image #Dropshipping from Taobao and 1688.com #Dropshipping from Aliexpress

Install it now:https://chrome.google.com/webstore/detail/taobao/ogbpccedpmocjdjgonecbejmgfhffngo