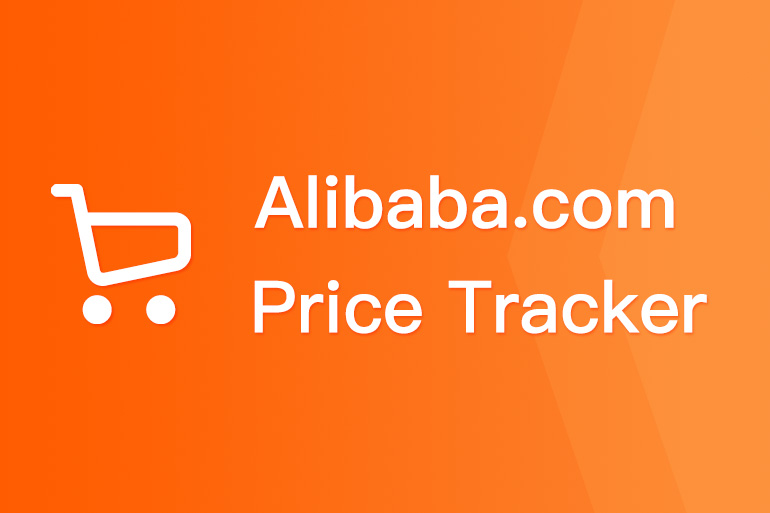 Introduction of Price Tracker for Alibaba
A good extension can quickly help you understand various aspects of product data on various e-commerce platforms. Today, we recommend an AliExpress price history extension that allows you to analyze seller sales while understanding the price trend of AliExpress products, greatly improving your work efficiency and saving you a lot of time.

The front-end features of the extension include: Alibaba product price history, tracking product prices and pinning them to your favorites when the price drops, adding products to your favorites, copying links, and enlarging images.
1.Alibaba Product Price History
This feature allows you to view:
By clicking on the Toolbar/Product Details Page/On the Product Search List Page in the lower-left corner, you can view the product price history for the past three or six months, as well as the highest and lowest prices of the product and when they occurred.
This feature is also the main feature of the extension. You can use it to view the price changes of products as a reference.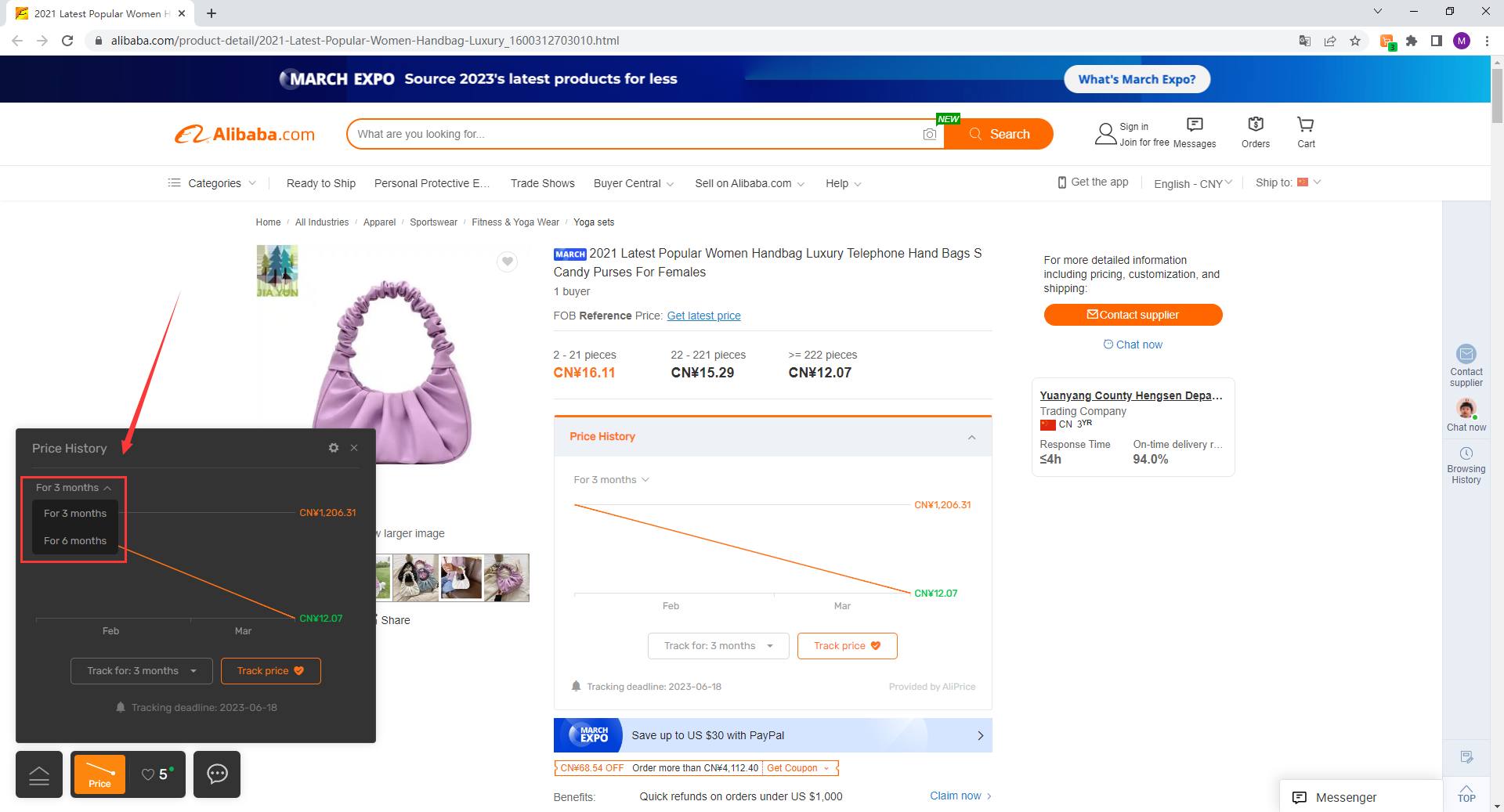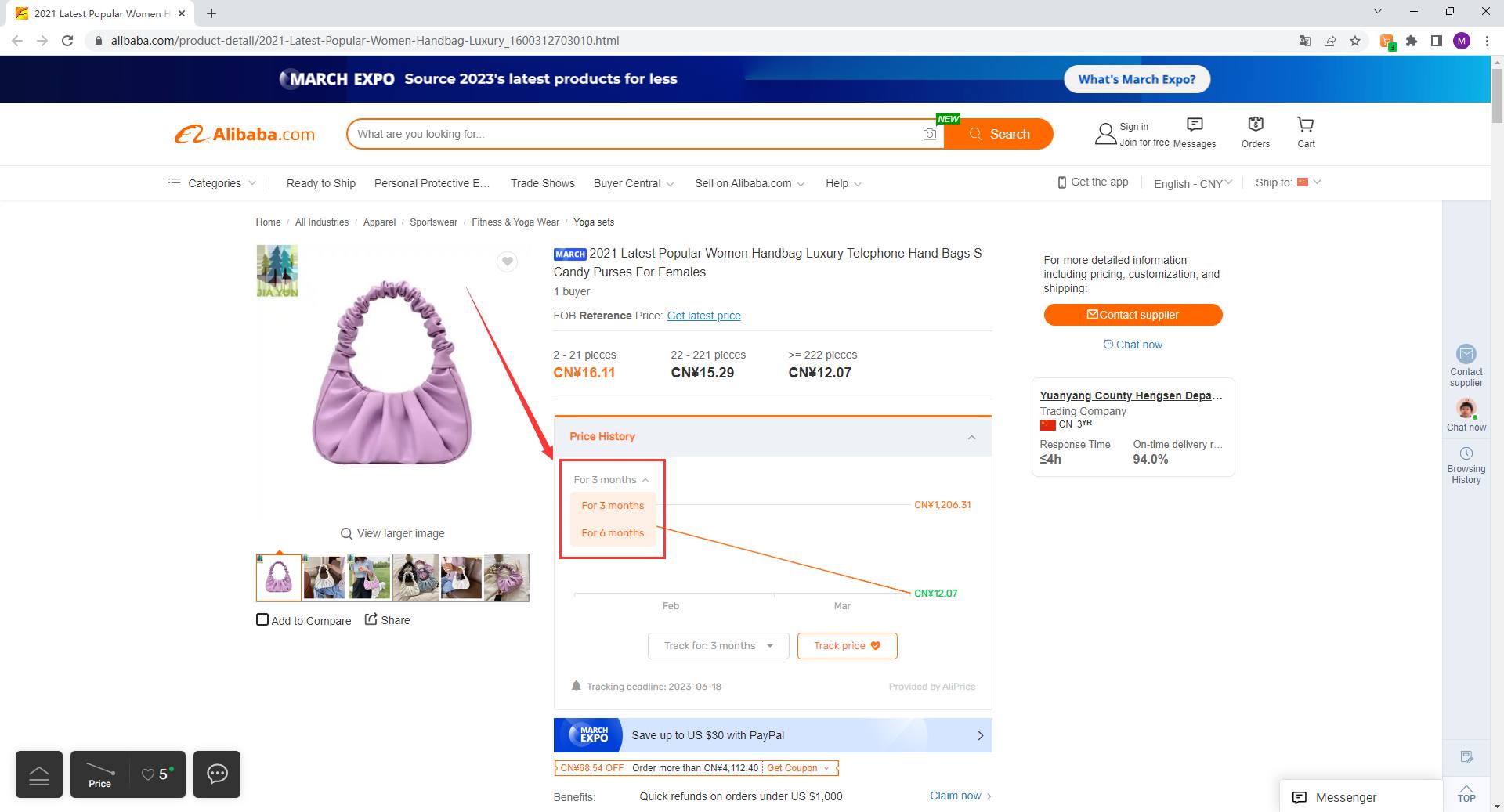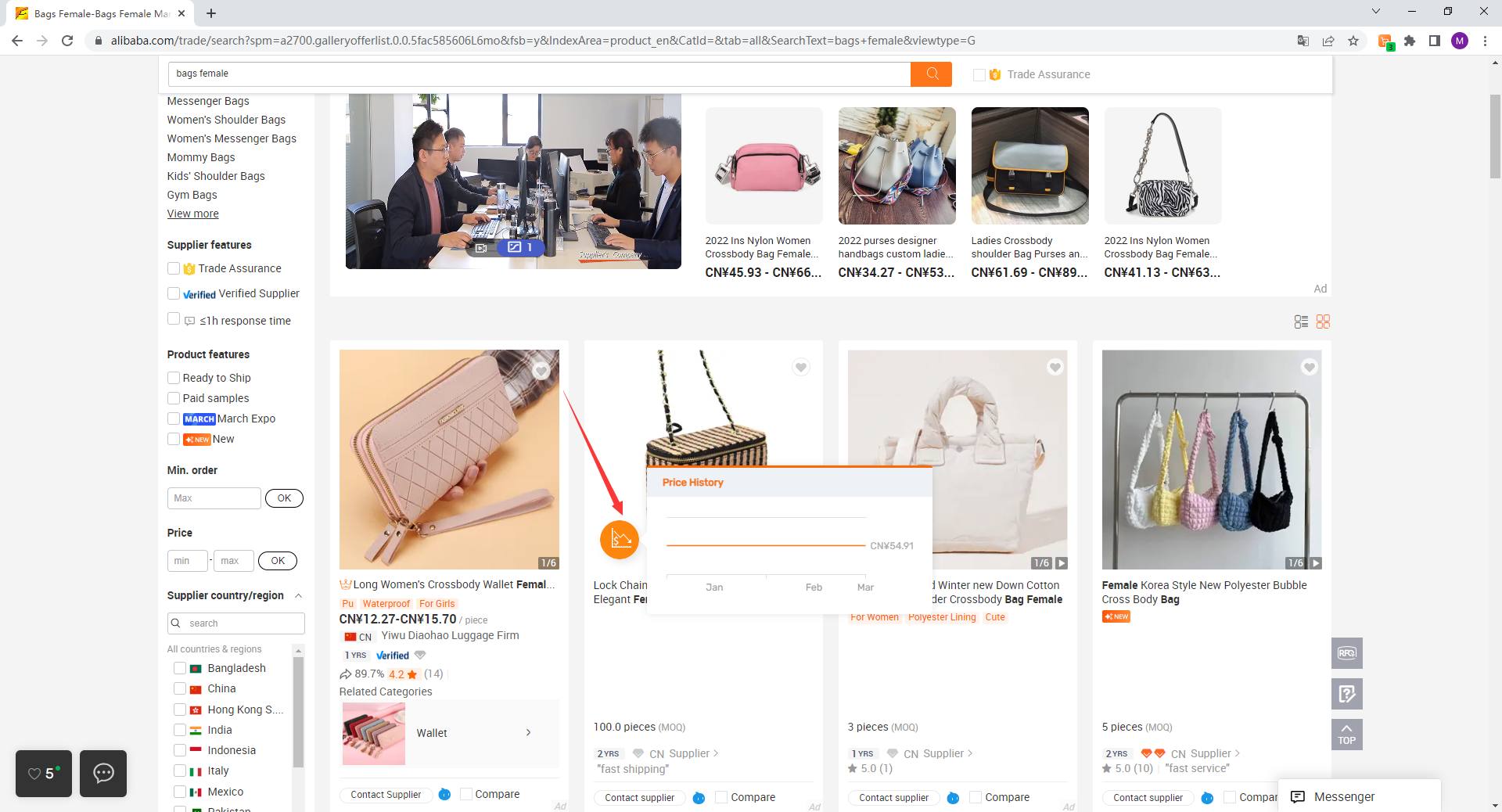 2.Tracking Product Prices and Pinning Them to Your Favorites When the Price Drops
This feature allows you to choose to track the prices of a product for three months, six months, or one year. When the price drops below the price you saved the product to your favorites, the product will be pinned to the top of your favorites or you will receive a green dot notification on the extension icon in the upper-right corner. Click "Track Price" to track the product price, which defaults to be lower than the current price.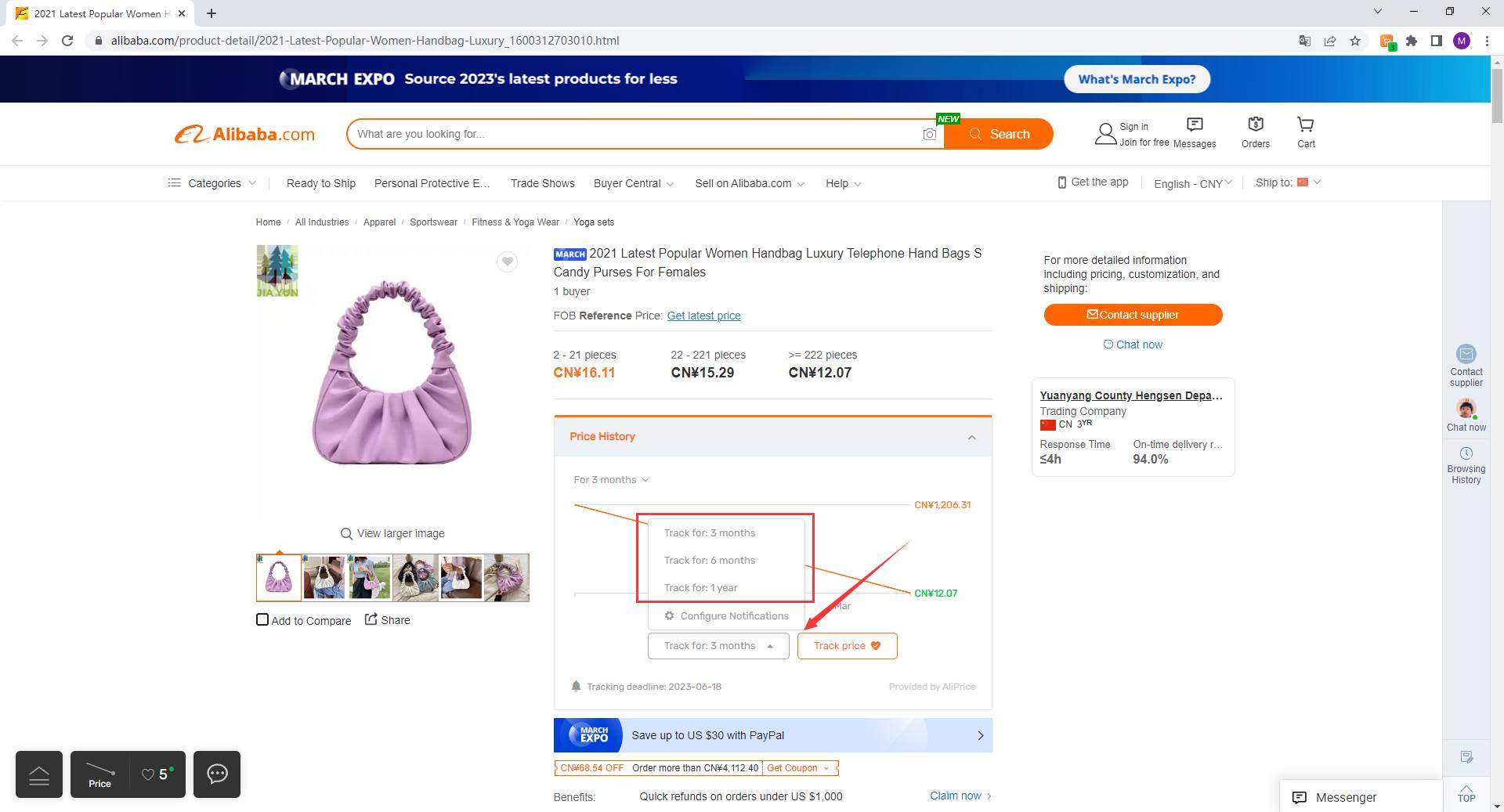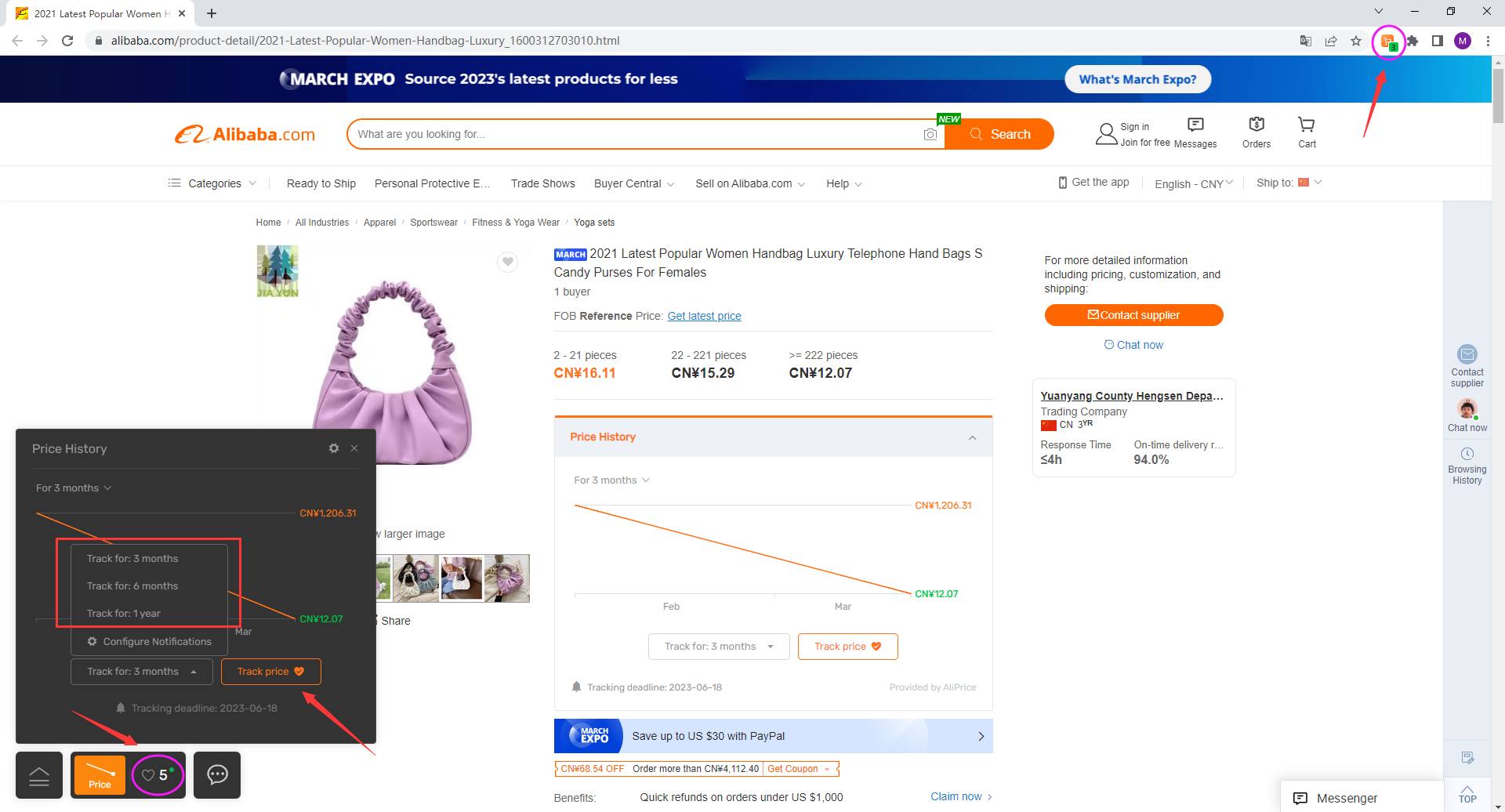 3.Adding Products to Your Favorites

As mentioned before, by clicking "Track Price," you can track the price changes of a product and also collect these products in your favorites for easy viewing of which products you are tracking. By clicking the extension icon in the upper-right corner, you can see all the products you've saved to your favorites. The favorites are sorted by default according to the time they were saved, and any new price increases or decreases will be pinned to the top. When there is a new price drop product, a green number will be displayed, and you can click to see which product has decreased in price. Click "Open Price Drop List" to remove the green number.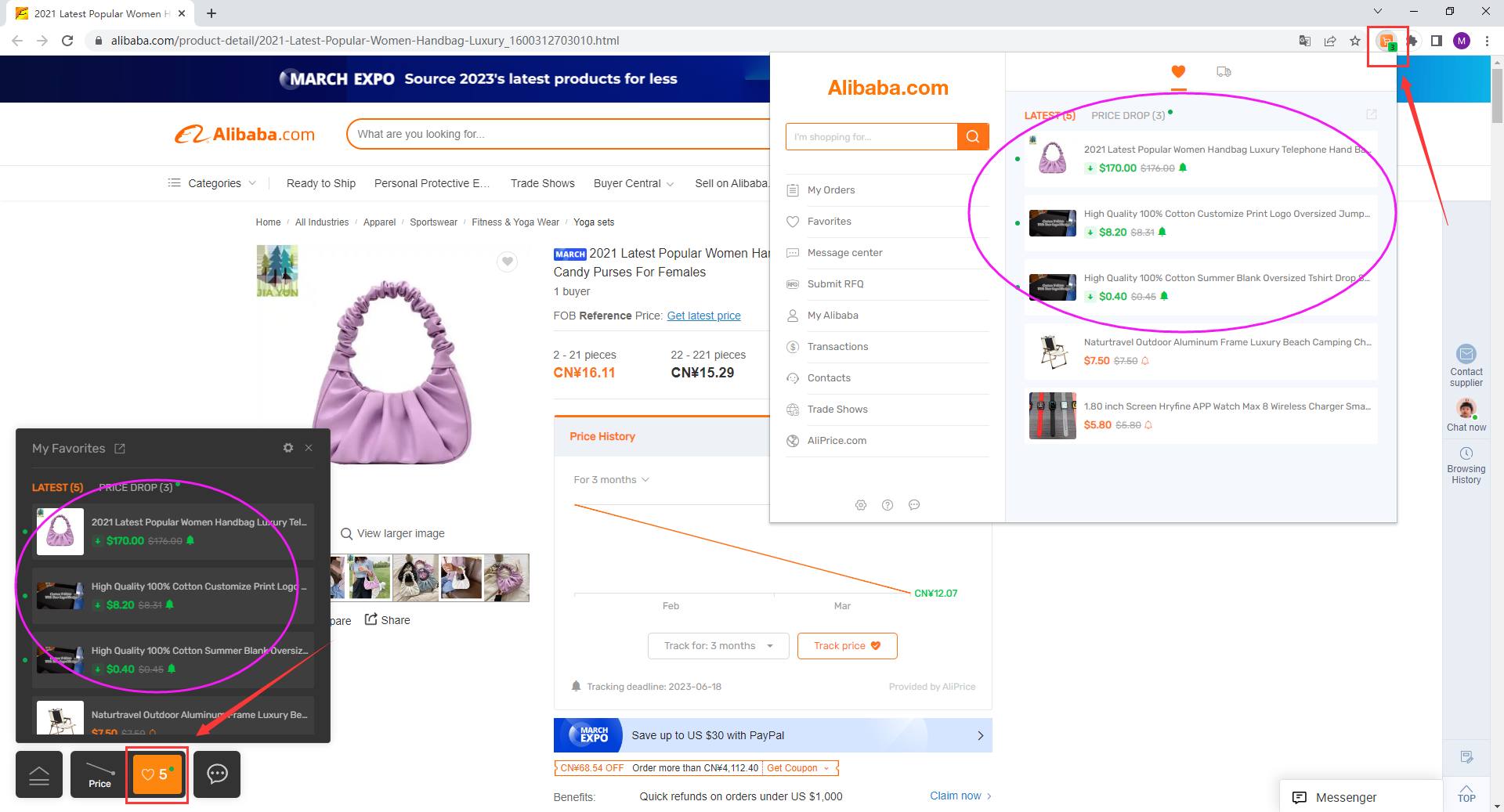 4.Copying Links

In the menu button in the lower-left corner, users can also use the "Copy Link" function to copy the product link to the clipboard for use elsewhere.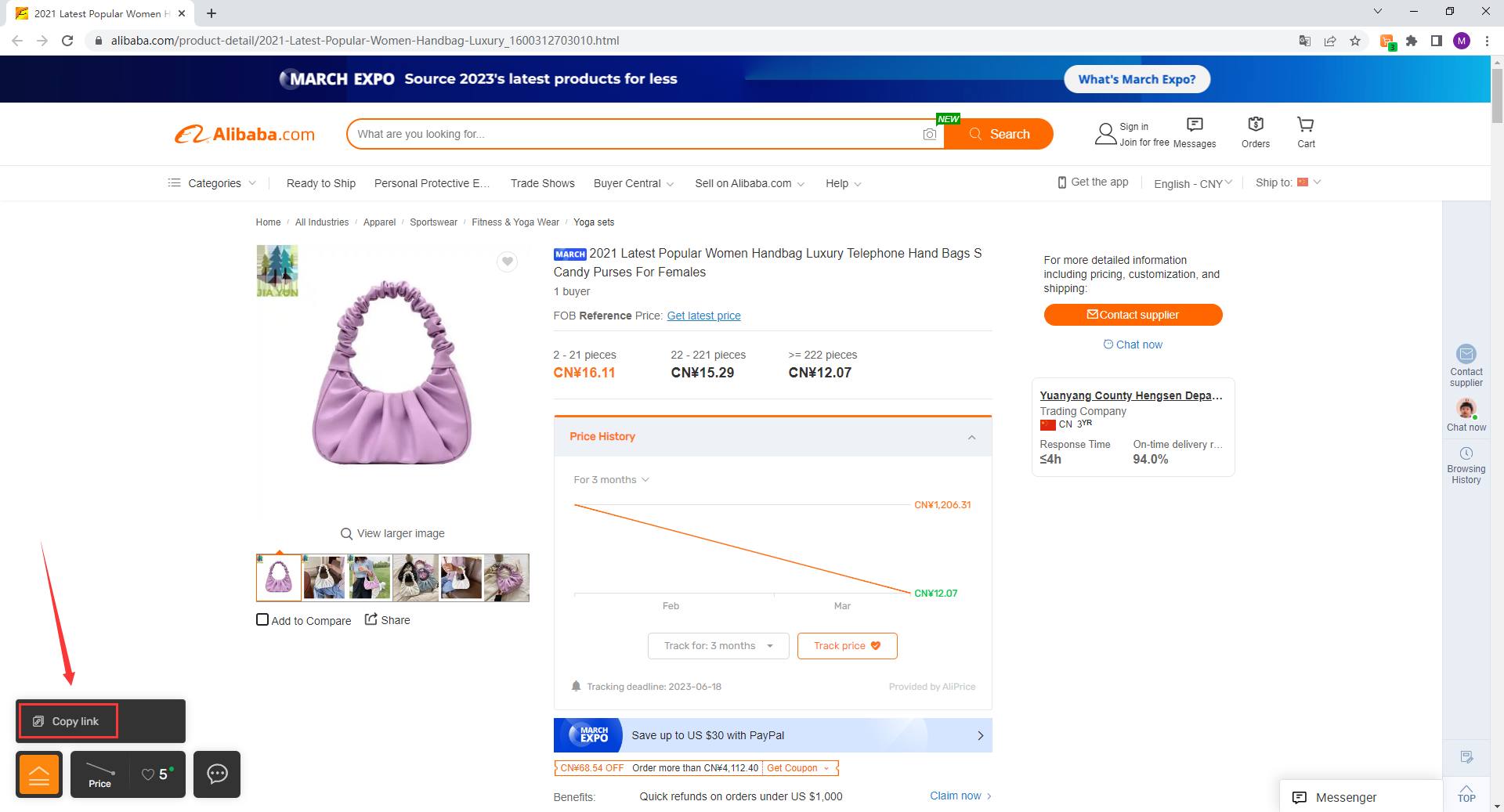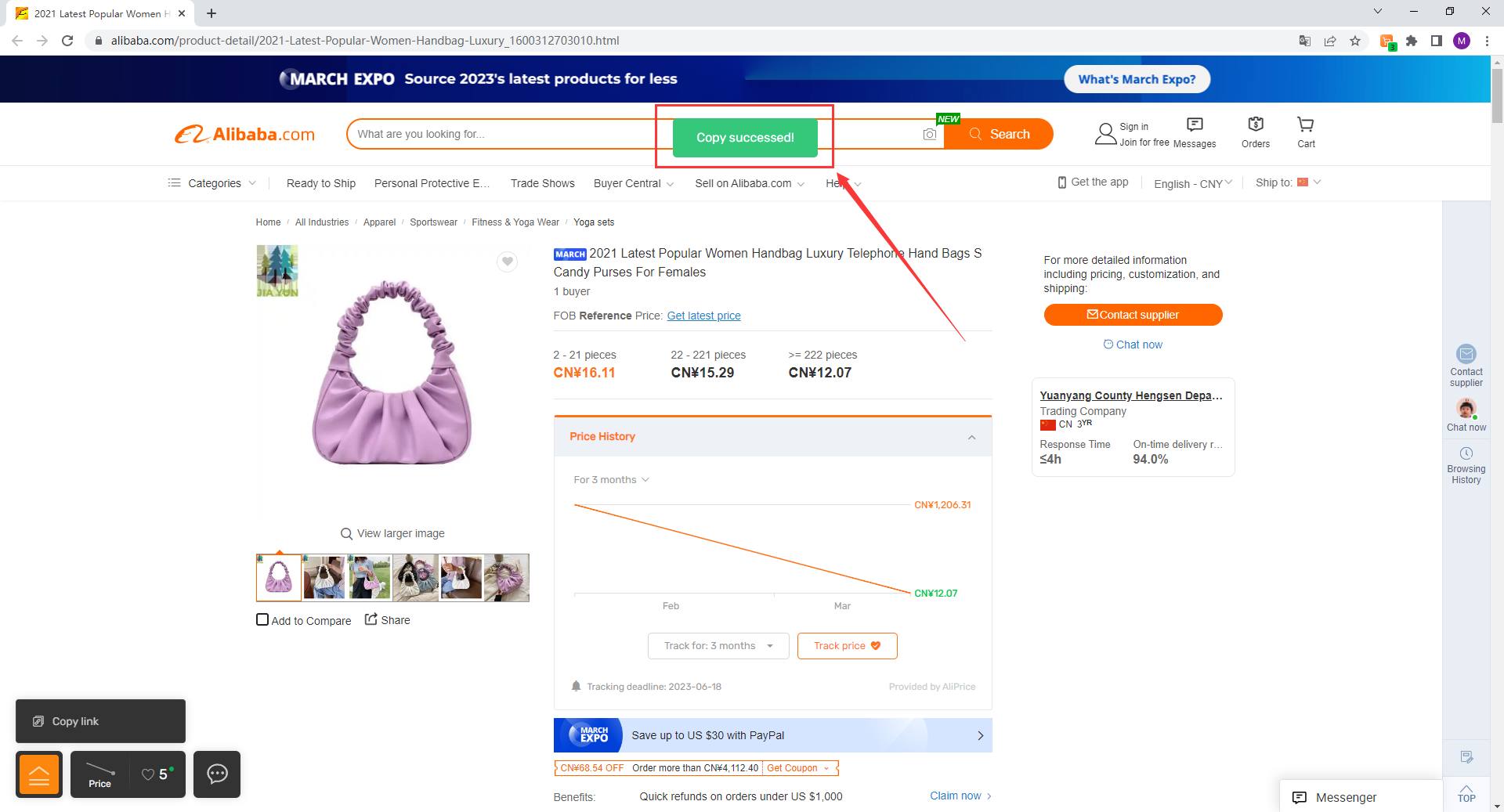 5.Enlarging Images

By placing the mouse over the product image on the list page, the image can be enlarged to view product details, which can be enabled in the extension settings.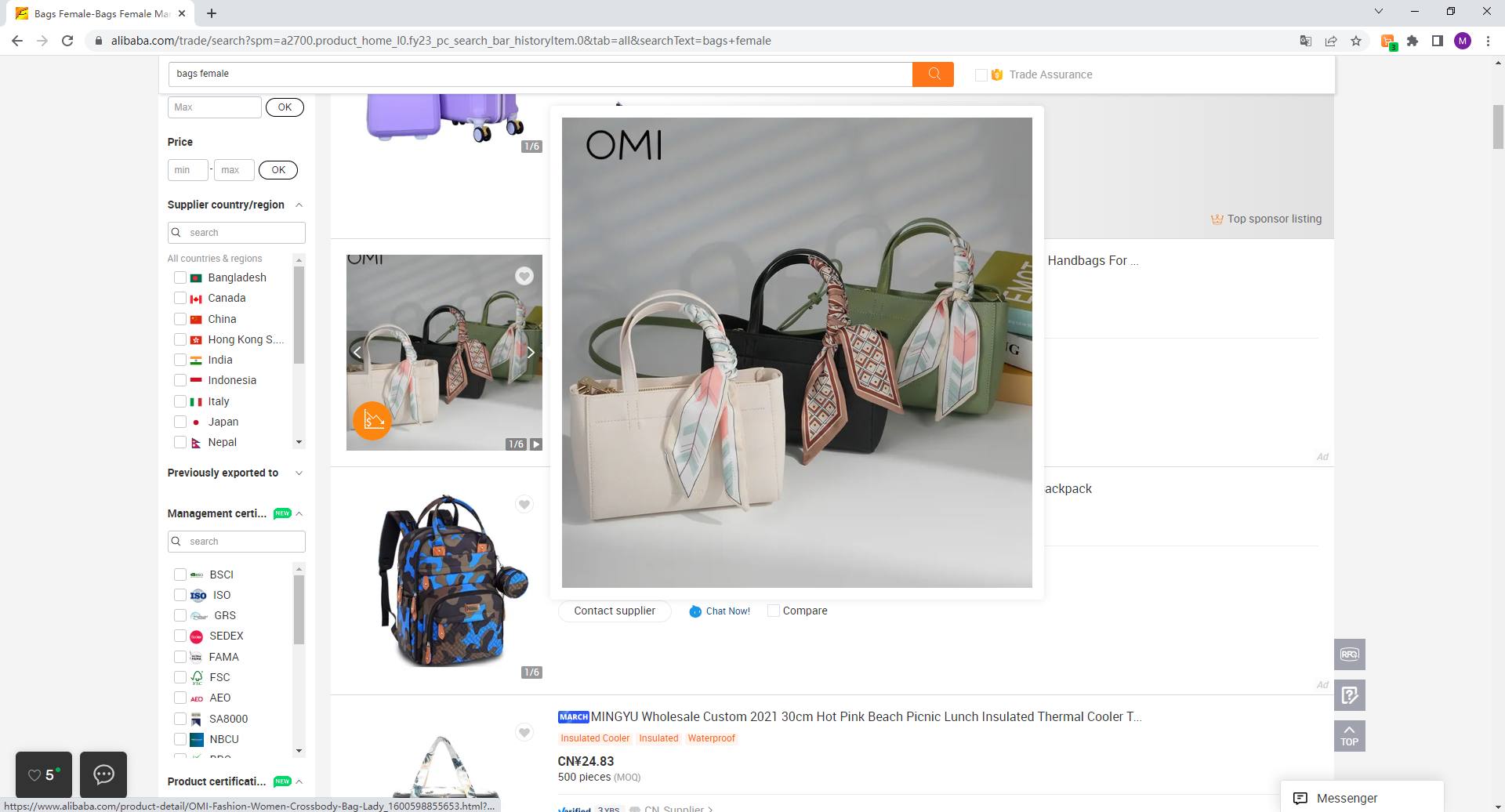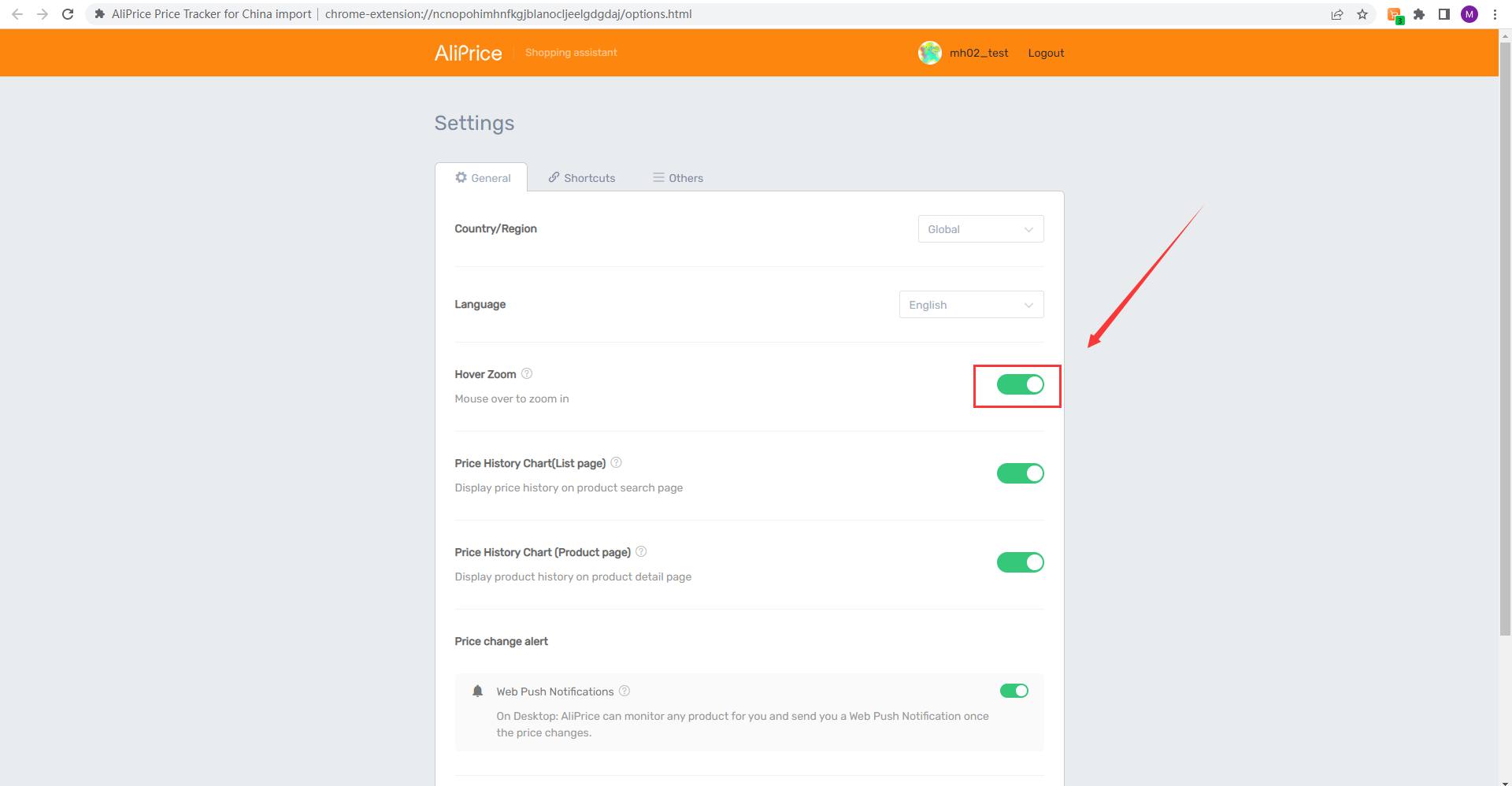 Install it now:https://chrome.google.com/webstore/detail/aliprice-price-tracker-fo/ncnopohimhnfkgjblanocljeelgdgdaj

#Alibaba price tracker #track price history on Alibaba #Alibaba price history