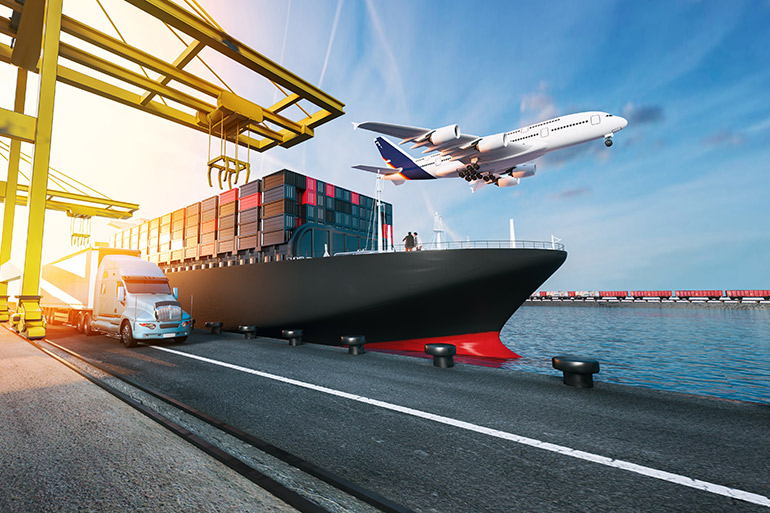 How to choose international logistics when shopping on Taobao
Whether purchasing from Taobao, 1688 or offline trading companies, you need to choose the appropriate shipping method to deliver your goods to your delivery address smoothly.
Therefore, for all those importing goods from China, international logistics is a very important part of the entire import process.
Different modes of transportation vary greatly in terms of price, timeliness and the weight they can carry. So you must understand the characteristics of different shipping methods to make the best choice.
In the following article, I will introduce the 5 most common modes of transportation in international logistics today, hoping to help you choose the most correct mode of transportation for your business.
The 5 Most Common Shipping Methods for Importing from China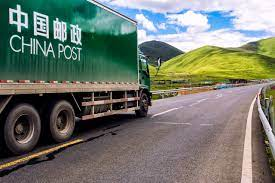 If you have ever bought something on AliExpress or Shopify store, then you will see that many sellers use epacket or China Post to send you small packages by air, these shipping methods are called all-post small packages.
The advantage of postal parcels is that they have a wide coverage, covering more than 230 countries and regions around the world, which means that postal parcels can be sent to almost any corner of the world.
If you are a foreign importer selling directly from China, or you want to ship directly from China to your end customer, then postal parcels are the ideal shipping solution.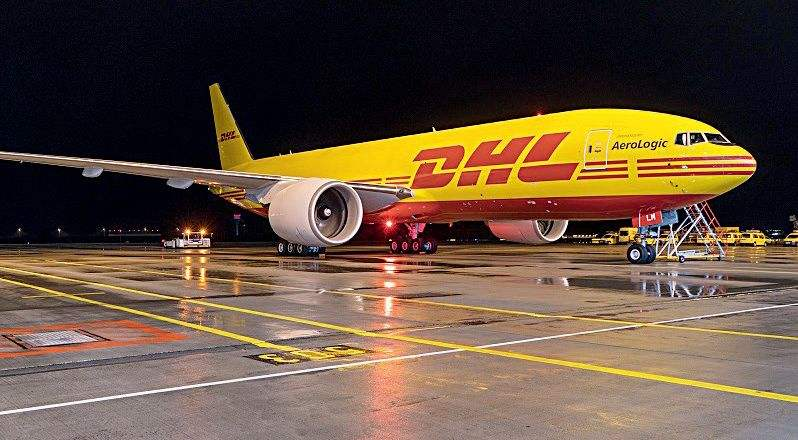 As we all know, air express is the fastest and safest international shipping method. At the same time, the price is also the highest.
The most common international air express carriers are UPS, DHL, FedEx, TNT, Aramex, etc.
It should be noted that the cost of air freight is very high, usually taking up 30%-50% of your total import cost.
Therefore, it is recommended that you must calculate the cost of air freight into the cost of your product before you decide to use air express.
3. Special transportation line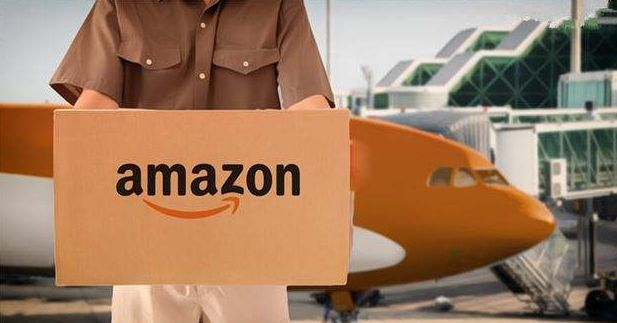 In China, some large freight forwarding companies have a very large customer base. When they find that their customers are concentrated in a certain country or region, they will use charter flights to transport the goods overseas and use local cooperative companies to distribute them to the final destination.
For example, many freight forwarding companies have opened Amazon FBA routes in the United States.
They first collect the goods from the customers, then they concentrate the goods in one place, such as a warehouse in Guangzhou or Shenzhen, and then they charter a plane to ship the goods directly from Guangzhou to the United States.
After customs clearance in the US, their partner (usually FedEx or UPS) will ship the goods directly to the Amazon warehouse.
The advantage of a dedicated line is the balance of cost and time. It is usually a lot cheaper than air freight, but can also deliver the goods in one to two weeks, which is also much faster than sea freight.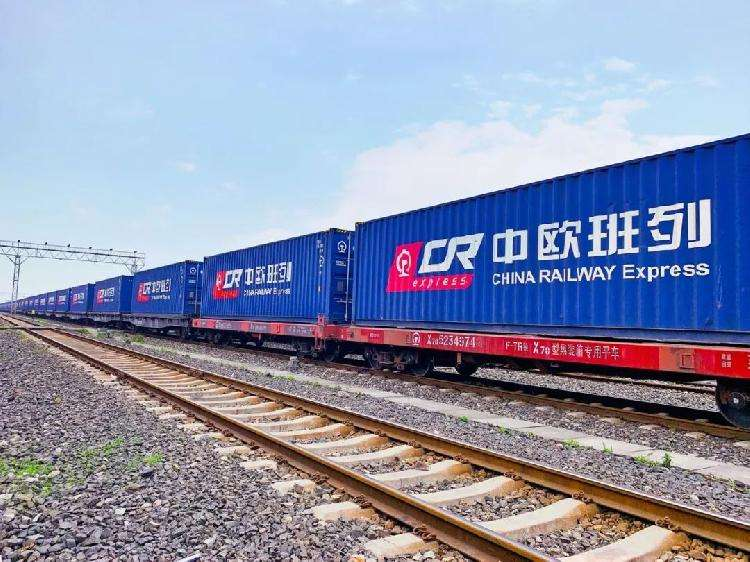 Here I take the China-Europe Railway as an example:
The China-Europe Railway is a freight railway line running between China and European countries with fixed trains, routes and round-trips.
Rail is an alternative between air and sea freight.
From China to Europe, it is generally 35-50 days by sea, and 15 days by rail.
In terms of price, rail is cheaper than air, usually 1/5 of the price.
Ocean freight is the traditional way of transporting goods from China to ports around the world, including both FCL and LCL.
FCL: FCL pick up, FCL delivery.
If you have a lot of cargo, you can choose FCL, the freight forwarder will collect your cargo into one or several containers. You are the only recipient of this container.
LCL: LCL pick-up, unpacked delivery.

When your cargo is not enough to fill a container, you can choose LCL. The forwarder will put your cargo in the same container as someone else's cargo.
Choose FCL or LCL, it depends on the quantity of your goods. The minimum container size is 20 feet:
When your cargo volume is less than 20 cubic meters, it is recommended to use LCL;
When your cargo volume is greater than 20 cubic meters, you can choose to use a complete container.
Comparison of 5 Shipping Methods
If you still don't know how to choose the right international shipping method,
Please see the detailed comparison chart of the 5 shipping methods below, which can help you understand and choose according to your business needs.

In terms of delivery time, air express is obviously the fastest, but at the same time the average cost per carton and per product is relatively the most expensive.

Delivery time in most countries is 3-7 days,
Generally, we can use air freight in the following two cases:
(1)New products are on the market, and a small number of products are urgently needed for trial sales.
(2)In the peak season, the inventory of goods is insufficient and needs to be replenished urgently.
The price of the special line will be relatively cheap, and the arrival time will not be very long, about 10-15 days.

Therefore, if you are delivered to the Amazon FBA warehouse, and you can earn a certain product profit, you can choose dedicated air freight.
After your sales are stable and you can control your inventory well, you can choose to use sea freight to replenish your inventory, so that you can sell your products smoothly and save a lot of transportation costs.
4 factors to consider when choosing a shipping method
Because each merchant needs to sell different products and has different requirements for international shipping, there is no fixed plan as a template.
Here I have compiled the 4 main factors that affect the choice of shipping method, you can weigh the most suitable shipping method according to these four factors.
The first element of choosing the right shipping method is your product.
If you are doing dropshipping and selling some cheap little things, you can choose postal parcels. However, note that the maximum weight of each parcel should not exceed 2kg.
If you are an Amazon seller or a Shopify seller who sells products with higher prices, then you can choose to ship your goods by air or dedicated line.
If you are a traditional trader and have large quantities of goods to be shipped at one time, then sea freight is the most cost-effective option. As for whether to choose FCL or LCL, it depends on the quantity of your goods.
International shipping is undoubtedly the most concerned issue for all importers, and it will directly affect your sales profits.
But if you choose the cheapest shipping method, then you will face problems such as low timeliness, poor security and poor stability.
This directly increases your risk of not delivering on time or even losing your shipment.
Delivery time is undoubtedly the biggest factor affecting your merchandise turnover.
If the shipping costs are not much different, I would recommend you to choose a shipping method that is more expensive but also faster.
This will help your business run smoothly and reduce unnecessary risks.
Here's another tip: you can try out different shipping methods during the off-season, so you can be very realistic about which shipping method works best for you.
That way, during peak season, you can identify this shipping method and help you sell better.
The shipping method is different, the delivery method will also be different.
Some shipping methods or shipping companies do not support delivery to remote areas or some commercial addresses, and some do not support door-to-door service.
So when you choose the shipping method, you must also know whether it meets the delivery method you need.
The above are the 5 international shipping methods I want to introduce to you, and the 4 important factors that affect the choice of shipping methods.
If you still have questions about international shipping, please leave a message in the comment area below.